Tree Work Safety
Tree work includes:
Trimming, pruning, felling, and removing trees and bushes
Climbing trees
Using portable ladders
Being lifted in aerial devices
Using power tools while in a tree
Working near energized power lines
Feeding wood chippers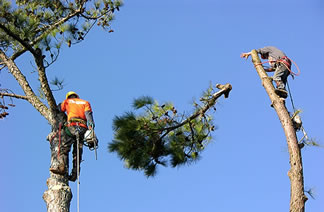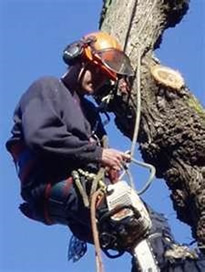 Tree work injuries can be fatal:
Crushing injuries, internal bleeding, and skull fractures after falling from trees or ladders or being struck by falling objects or tree branches
Electric shock and arc flash burns from contacting overhead energized electrical lines
Lacerations and major blood loss from chainsaw accidents
Suffocation from collapsed palm tree skirt
Dismemberment or decapitation from being pulled into a wood or brush chipper
Anaphylaxis from bee stings and other harmful animals
Heat stroke and organ failure from exposure to hot environments.
Tree Work Safety Video
Animated video showing tree worker fatality data and basic safety requirements:

Tree Work Personal Protective Equipment and Safety Equipment: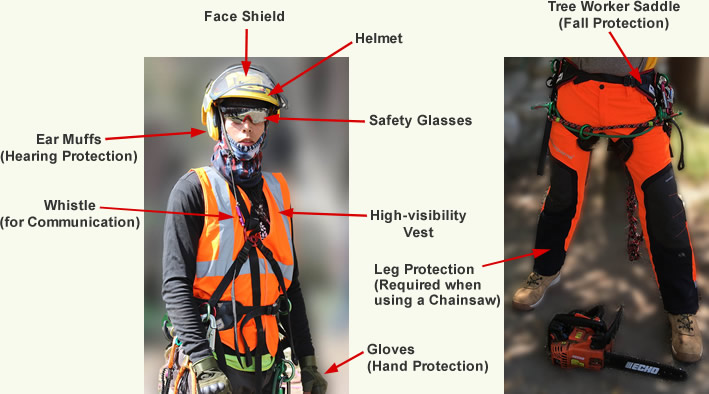 Other Cal/OSHA Resources
Tree Work Safety Fact Sheet

Two-page fact sheet that discusses how to improve tree work safety, with regulations that specifically apply to tree work.

Tree Work Safety for Workers and Employers

(English and Spanish)

Trifold pamphlet providing basic information on improving tree work safety, with Cal/OSHA contact information.

Tree Work Safety Guide

Comprehensive 22-page guide to improving tree work safety, includes Cal/OSHA requirements and links to additional resources.
Department of Public Health Resources

(Videos in English and Spanish)
How to Reach Cal/OSHA
If you have questions or need assistance with tree work safety, contact Cal/OSHA's Consultation Services Branch. Statewide toll-free number: (800) 963-9424.
May 2021