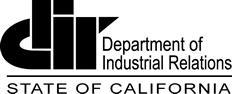 NEWS RELEASE
The Division of Apprenticeship Standards Announces Webinar on Cybersecurity on April 21
Oakland—The Department of Industrial Relations (DIR) and its Division of Apprenticeship Standards (DAS) announce a webinar on cybersecurity apprenticeship opportunities with international staffing company Robert Half on April 21 from 11 a.m. to 12 p.m.
DAS Deputy Chief Adele Burnes will moderate a conversation with DIR Director Katie S. Hagen and with Robert Half's Senior Vice President Jorge Marquez, Chief Information Security Officer Clint Maples and Information Security Analyst apprentice Jasmine Weddle. Visit the DAS website to register.
"California is focused on expanding apprenticeship to include people from diverse communities and new high-growth industries," said DIR Director Katie S. Hagen. "We look forward to hearing from Robert Half on this industry."
The webinar is part of "Inclusive 21st Century Apprenticeships," a quarterly web series that highlights innovative apprenticeship programs and initiatives in California. DAS introduced the series during National Apprenticeship Week last November with a celebration of successful women in apprenticeship.
"Apprenticeship is not limited to the building and construction trades," said DAS Chief Eric Rood. "This webinar series highlights apprenticeship in a variety of industries."
The Department of Industrial Relations' Division of Apprenticeship Standards consults with employers to develop a skilled workforce, by establishing innovative apprenticeship programs that offer training, to create viable career pathways for Californians.
Contact: Communications@dir.ca.gov, (510) 286-1161
---