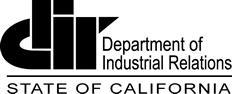 NEWS RELEASE
DIR, DAS Celebrate National Apprenticeship Week with Virtual Event on November 18 Honoring Successful Women
US Secretary of Labor Marty Walsh, California Labor Secretary Natalie Palugyai and Other Speakers will Discuss Inclusive Career Paths
Oakland—The Department of Industrial Relations (DIR) and its Division of Apprenticeship Standards (DAS) are celebrating National Apprenticeship Week with a virtual event, "Inclusive 21st Century Apprenticeships," on November 18. The focus will be on celebrating successful women in apprenticeship. National Apprenticeship Week takes place from November 15-21.
Event participants include US Secretary of Labor Marty Walsh, California Secretary of Labor Natalie Palugyai, Bitwise Industries Co-founder and CEO Irma Olguin Jr. and Bitwise apprentice Madison Goss, Loretta Murrell, Senior Environmental Health and Safety Manager for Manson Construction Company, and Veronica Godinez, Training Director for Northern California Cement Masons Joint Apprentices Training Committee. DAS Deputy Chief Adele Burnes will moderate the conversation from 8:30-9:30 a.m. PST. Visit Eventbrite to register for the event.
"We're thrilled to host this event and present the many opportunities apprenticeship provides to both employers and to workers. As many Californians are rethinking the way we work and our quality of life as we emerge from the pandemic, the apprenticeship model offers a viable and exciting pathway to improved work life and economic viability. Please join us to learn more," said DIR Director Katie S. Hagen.
California leads the nation with over 1,200 apprenticeship programs providing life-changing skills for over 91,000 apprentices.
Earlier this year, California was awarded a federal grant to support the development and expansion of apprenticeships. The $10 million in awarded funds will be used to support regional and sector-based apprenticeship intermediaries that will be able to assist multiple employers in building a diverse and skilled workforce. Increasingly, sectors like information technology, healthcare, professional services and many others are turning to the registered apprenticeship model to meet their recruitment and retention goals.
"Registered apprenticeship provides opportunities to people who historically haven't had access to well-paying careers," said DAS Chief Eric Rood. "National Apprenticeship Week allows us to showcase our programs and how they provide career pathways that can change people's lives, regardless of their socio-economic backgrounds."
Established by the U.S. Department of Labor, National Apprenticeship Week showcases the impact that registered apprenticeship programs have in advancing racial and gender equity, supporting underserved communities and re-building our economy. Events are taking place throughout California. To learn more visit www.apprenticeship.gov/NAW.
The Department of Industrial Relations' Division of Apprenticeship Standards consults with employers to develop a skilled workforce, by establishing innovative apprenticeship programs that offer training, to create viable career pathways for Californians.
Contact: Communications@dir.ca.gov, (510) 286-1161
---