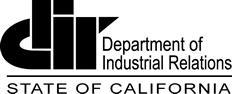 NEWSLINE
DWC Posts Proposed Update to Disability Evaluation Unit Regulations to Online Forum for Public Comment
The Division of Workers' Compensation has posted proposed changes to Disability Evaluation Unit (DEU) regulations to the online forum where members of the public may review and comment on the proposal.
The proposed changes update commutation tables and delete references to services no longer provided by the DEU. Other proposed changes include updating two forms used for requesting consultative ratings and reconsideration of summary ratings.
The Labor Code provides for the determination and payment of permanent disability benefits and mandates life pensions for certain cases. Injured workers are allowed to petition the Workers' Compensation Appeals Board (WCAB) for a commutation of future weekly permanent disability and life pension benefits in order to receive a lump sum amount. The proposed changes update the commutation tables to reflect updated life tables which offer a more accurate present value of lifetime benefits. As life expectancy has increased, it is estimated that this update will provide a general 5% increase of commutations for life pensions and permanent total disability. The most common commutation is for attorney fees when settling cases at the WCAB.
The forum can be found online on the DWC forums page under "current forums." Comments will be accepted on the forum until 5 p.m. on April 7, 2021
---