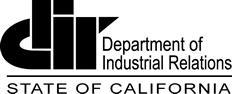 NEWSLINE
DWC Accepting Applications for Qualified Medical Evaluator Examination
The Division of Workers' Compensation (DWC) is now accepting applications for the Qualified Medical Evaluator (QME) examination for April 17, 2021.
DWC will offer in-home computer-based testing (CBT) for the April 2021 QME examination using Proctor U. Candidates who are interested in taking the CBT exam and have the minimum system requirements should indicate so on the application. CPS HR Consulting, the vendor managing the QME Exam, will notify interested candidates of the registration and scheduling process.
DWC will continue to offer an in-person examination in Northern and Southern California on April 17, 2021 following the guidelines and recommendations by the CDC and California Department of Public Health. The test sites will be announced on the Registration Notices.
QMEs are independent physicians certified by the DWC Medical Unit to conduct medical evaluations of injured workers. Application and Registration packet for the QME exam may be downloaded from the DWC website. Applicants may also contact the Medical Unit at 510-286-3700 to request an application via U.S. mail, email or fax. The deadline for filing the exam applications is March 4, 2021. No applications will be accepted after this postmarked date. For more information, contact the Medical Unit at 510-286-3700 or by email at QMETest@dir.ca.gov..
---