APPRENTICESHIP
Roots of Success is Creating Environmental Careers for a Sustainable Tomorrow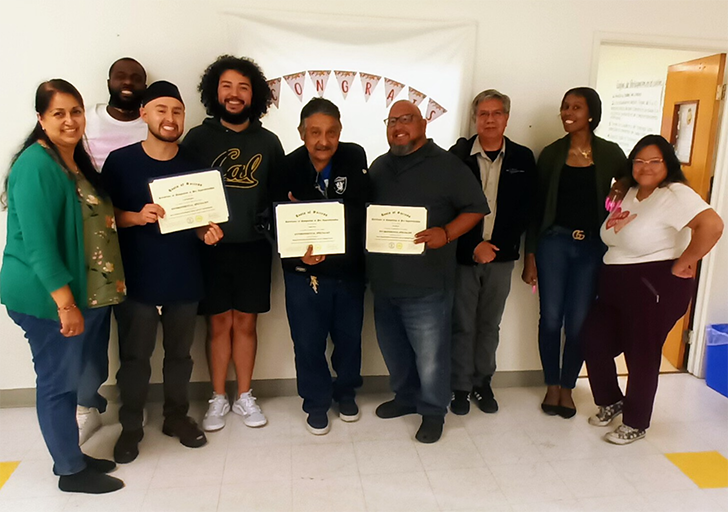 Communities throughout California face significant environmental challenges, from climate change to pollution and other environmental injustices. To meet these challenges in our state, we need more individuals who are prepared for jobs in environmental fields who want to make a difference and address these issues. That's where Roots of Success comes in.


Roots of Success is an empowering environmental literacy and job-training program that prepares participants for careers in environmental fields. The program is centered around a 10-module federally recognized apprenticeship and pre-apprenticeship program that focuses on the water, waste, transportation, energy, building, food, health, agriculture, and open-space sectors. By building communities that are resilient to climate change and addressing environmental problems and injustices, Roots of Success helps create a more sustainable and equitable future.

Roots of Success is also the first (and only) federally registered "CTE Environmental Literacy" apprenticeship program in the United States. The program prepares instructors to teach environmental literacy, ensuring that youth and adults are prepared to address environmental and climate change issues and injustices and work in environmental and STEM fields. Apprentices earn a "CTE Environmental Literacy Instructor" credential that supports teacher preparation and professional development.

Apprenticeship and pre-apprenticeship programs are offered in a variety of settings throughout the United States, including high schools, youth programs, job training and reentry programs, prisons, jails, juvenile facilities, and other education and workforce development settings. Since 2009, over 26,000 youth and adults have gone through the program, with over 12,000 participating while incarcerated.

The pre-apprenticeship program is offered to Roots of Success students, providing them with a strong foundation of environmental literacy and inspiring them to be activists who can improve conditions in their communities. Graduates of the Pre-Apprenticeship program earn an "Environmental Specialist" credential that is highly valued by employers.
In 2022, the Roots of Success apprenticeship and pre-apprenticeship programs were registered with the California Division of Apprenticeship Standards. Roots of Success staff work with partner organizations to offer the program, and they have collaborated with two employers in California-the Unity Council and Oakland Unified School District—to offer the Roots of Success apprenticeship and pre-apprenticeship.

Roots of Success is a recent recipient of a California Apprenticeship Initiative grant and staff are excited to expand in the Bay Area and beyond to other California partners! If you are interested in learning more about the Roots of Success program, email info@rootsofsuccess.org.

You can read more about the apprenticeship and pre-apprenticeship programs at rootsofsuccess.org.
March 2023