APPRENTICESHIP
Kelly Mackey Receives President's Award from ASPA for Innovative Work in Public Sector Apprenticeships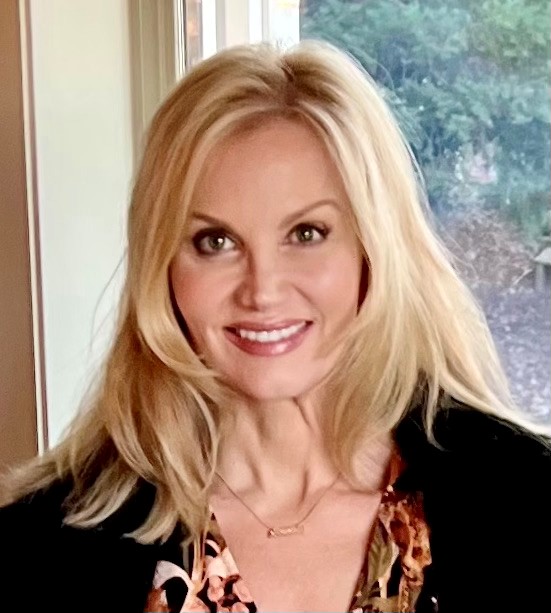 DAS is pleased to announce the selection of Kelly Mackey, DAS Director of Strategic Partnerships, as the recipient of the President's Award from the American Society for Public Administration (ASPA). Her pioneering work in developing the nation's first innovative public sector apprenticeship pathway has earned her this esteemed recognition, including the State of California's LVN to RN and Government Operations IT registered apprenticeship programs. Kelly's leadership, passion, and dedication to DAS's mission is truly inspiring.
ASPA is a non-profit organization that promotes excellence in public service through education, research, and practice. It is a leading interdisciplinary organization for public administration professionals and academics, with a membership that includes public administrators, scholars, students and practitioners from around the world.
Kelly credits the leadership of the former and current Governors as visionaries who believe in the apprenticeship model. She also recognizes the invaluable support of her public sector colleagues, including Sheila Zuvich, who was instrumental in the early days of development; Nicole Pacada, who drives opportunities in public sector expansion in local government and teacher apprenticeships and Laura Thompson, who masterfully services the portfolio of all public sector programs. Their collective effort helped make this and other groundbreaking public sector expansion efforts a success.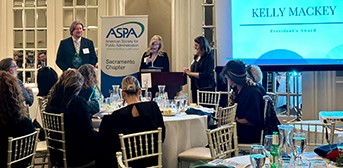 On May 10th, Kelly was presented with the President's Award at an awards ceremony at the Sterling Hotel in Sacramento. Join us in congratulations to Kelly, an accomplished professional whose contributions have made a positive impact on our workforce, benefiting not only DAS, but the state as a whole.
May 2023