APPRENTICESHIP
Remembering Bipin Thomas: A Visionary Entrepreneur Empowering the Age of Intelligence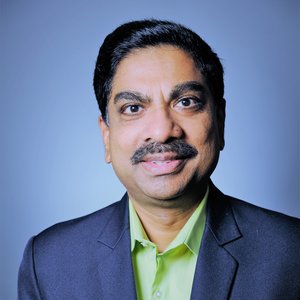 It is with great sadness that we share the news of the passing of Bipin Thomas, founder and CEO of ICURO, an artificial intelligence company based in Santa Clara. Bipin was also the driving force behind the ICURO AI apprenticeship program—California's first registered apprenticeship program focused on AI cyber defense. He passed away peacefully on January 21, 2023, at his home in Thiruvananthapuram, India, after attending his mother's funeral.

Bipin was a visionary who believed that people should always come first. His core values were reflected in the name of his company, ICURO. The "I" in ICURO stands for intelligence, and "CURO" is the Latin word that means caring for people. His vision was to empower people to lead the age of intelligence, and his AI apprenticeship program was a testament to that.

ICURO's AI apprenticeship program is designed to provide apprentices with the skills and knowledge required to become experts in the field of AI. The program was the first AI registered apprenticeship program in the state and focuses on an AI cyber defense occupation. Through this program, apprentices will receive hands-on training with enterprise-grade sensors, processors and robots to gain the experience needed to become successful AI specialists.

Before founding ICURO, Bipin worked for some of the world's leading technology companies, including Tech Mahindra & Satyam Computers, Accenture, UST Global, Flex, and the Global Virus Network. His experience and expertise in the field of AI were instrumental in developing the first of-its-kind AI cyber defense apprenticeship program.

The AI Cyber Defense apprenticeship program is a unique opportunity for those interested in technology to gain the skills needed to pursue a career in AI. With the demand for highly skilled individuals in the Information Technology space increasing, this apprenticeship program offers a pathway for individuals to become AI system specialists. By partnering with the Division of Apprenticeship Standards, ICURO aims to equip the AI systems lab in Santa Clara and meet the growing demand for highly skilled individuals in this field.

Bipin's legacy will continue to inspire and empower people to lead the age of intelligence. He will be deeply missed by his family, colleagues, and friends. The AI cyber defense apprenticeship program is a testament to Bipin's vision and commitment to making AI accessible to everyone.
March 2023