APPRENTICESHIP
Workforce Development Manager Creates Programs for the Formerly Incarcerated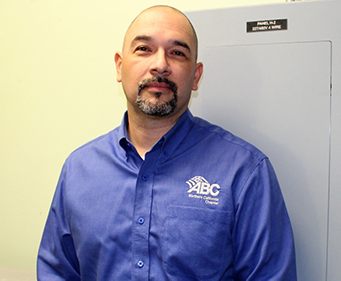 At 16, Sergio Cortez struggled with addiction. He joined in the Coast Guard when he was 17, but his ongoing battle led to incarceration after serving. But Sergio got a taste for electrical work during his time with the Coast Guard, which prompted him to teach his inmates the trade. This new leadership position was the springboard into a new life. "The electrical field gave me the tools to shift my mindset and create a future for myself," said Sergio.

Sergio earned an electrical leadership position within the prison and when he reentered the workforce, he started his own electrical business in Austin, Texas. He made it his goal to hire and train formerly incarcerated individuals, because they were the people who would have the most to gain in this industry.
Eventually, Sergio relocated to Las Vegas, where he began teaching for the Associated Builders and Contractors' (ABC) local chapter's apprenticeship program.
ABC rekindled his love for teaching and gave him the opportunity to move to Northern California, where he created pre-apprenticeship programs for previously incarcerated individuals pursuing a career in construction.
"ABC has given me the opportunity to teach those who I know need it the most," said Sergio. "Because of ABC, I've been able to help formerly incarcerated, single parents and homeless individuals change their lives. My trade not only changed my life, but it saved my life. The skills I learned as an electrician will serve me for life, and it gave me and my family opportunities I could never have dreamt of before."
Today, he is working to incorporate bilingual training programs at ABC. Sergio believes this program will help create better futures for immigrants in the United States.
July 2022