APPRENTICESHIP
S4CA Educates Youth on Apprenticeship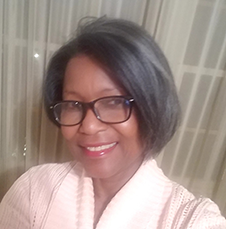 The Santa Clara County Construction Careers Association, known as S4CA, was founded in a quest for collaboration. S4CA is a partnership of construction industry organizations, educational institutions and community agencies that promote the construction industry and apprenticeship as a viable career alternative. This past March, nearly 30 industry advocates including local labor union members, school superintendents and teachers gathered in its quarterly meeting to share updates and highlight their programs.
"The focus of our association is on the importance of replenishing the workforce and making sure young people, especially at the high school level, are informed about careers in the construction industry," said S4CA Executive Director Brenda Childress. "Many young people have no information about the industry or about apprenticeships."
S4CA was a dream that became a reality 16 years ago when the Santa Clara & San Benito Counties Building Trades Council, along with San Jose City College, collaborated to address the concern of a wave of upcoming retirements in the construction industry. The association provides speakers for classrooms, including apprenticeship directors and mentors from local training centers requested by the schools.
S4CA also sponsors four to five jobsite visits a year and co-sponsors the annual Career Fair Expo with the South Bay Apprenticeship Coordinator's Group. This event teaches students about the trades and shows them how to get into a program. Unfortunately, the pandemic has had a big impact in S4CA's efforts to reach students. For the past two years, there have been no jobsite visits and no Career Fair Expo.
"Most of the apprenticeship groups would attend and give demonstrations. Well, that was face-to-face, and we had to curtail that right away," said Childress.
However, S4CA was able to increase student participation in its annual Student Project Exhibition by moving it to a virtual platform. The exhibition invites students from all high schools in Santa Clara County to create either individual or group projects in the construction/building trades, engineering, architecture, energy, environmental and utilities industries. Instead of bringing and setting up projects in person, the virtual event allowed the students to build their projects anywhere and use a computer to present it.
"We had more judges and more contractors sponsoring awards when we went virtual too," said Childress.
The event recognizes students' outstanding achievement and honors winners with awards and cash prizes. The next S4CA Project Exhibition is scheduled for April 28. For more information about S4CA please visit: https://www.s4ca.net/
April 2022