APPRENTICESHIP
Nor Cal Carpenters Host Successful Women in Construction Event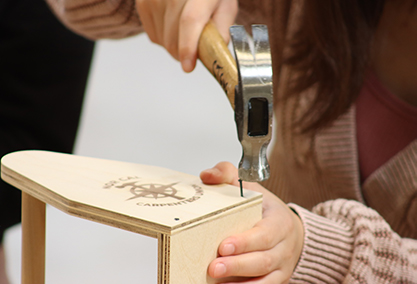 This past October, 35 union companies, local unions, organizations and vendors participated in a Women in Construction Career Event, hosted by the Nor Cal Carpenters Morgan Hill Training Center. Speakers encouraged the growth and future of diversity in construction. Our industry partners, who have firsthand knowledge and experience with the trades, had tables set up to interact one-on-one with the over 130 participants in attendance.
Presentations from our training staff allowed participants to gain a better understanding of the Nor Cal Carpenters Training Program and what it means to be a Union Member. Our first presenter was one of our knowledgeable coordinators, Ayanna Bell. She explained and gave a detailed overview of our 11 training programs. One of our trust fund employees, Jessica Pedroza, gave insight on all the health, welfare and retirement benefits available to those who join Nor Cal Carpenters Training.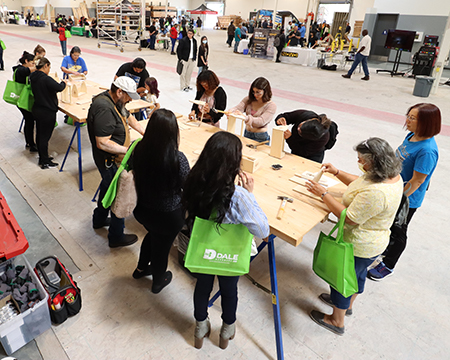 Participants enjoyed hands-on experiences, like virtual reality welding, a nailing station and building toolboxes that they could take home. These interactive presentations are a big hit, because it makes carpentry an accessible job that they could see themselves doing in the future.
Several of our local high schools brought students who were excited to participate, many of them were already attending a career technical education course at their school. For the students, being involved in this kind of event helps them see what it's really like to become a carpenter, versus something they just learn about.
Events like this are vital to the future of carpentry. We want to show how we are committed to helping anyone who is interested in improving their lives, their communities and their futures. It gives the women who attended the opportunity to make connections, explore and start the process of becoming a proud Carpenter Union Member.
Join us in Fairfield on March 24, 2023, for our next Women in Construction Career event! For more information, see our website: https://www.ctcnc.org/women-in-construction.html.
December 2022