Materials and Hardware
What is Required from T8CCR 3314?
Accident prevention signs, tags, padlocks, seals or other similarly effective means which may be required for cleaning, servicing, adjusting, repair work or setting-up operations must be provided.
Signs, tags, padlocks, and seals must have means by which they can be readily secured to the controls. Tagout device attachment means shall be of a non-reusable type, attachable by hand, self-locking, and non-releasable with a minimum unlocking strength of no less than 50 pounds.
Examples of lockout devices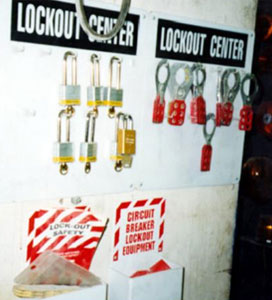 Lockout/tagout devices - storage board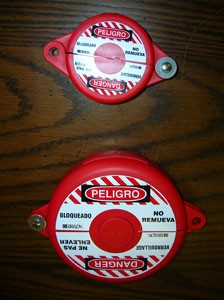 Gate valve lockout device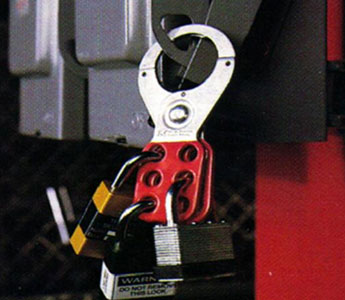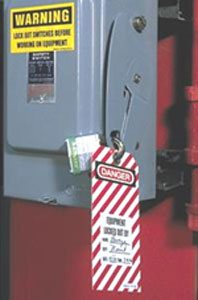 Locks and tags for electrical panels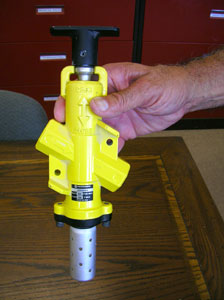 Pneumatic energy isolation device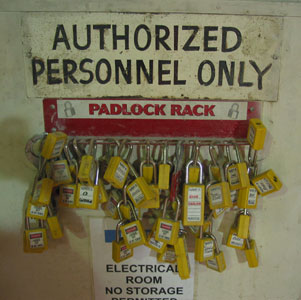 Padlock rack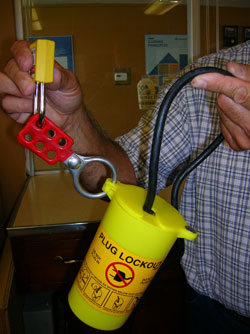 Cord and plug lockout device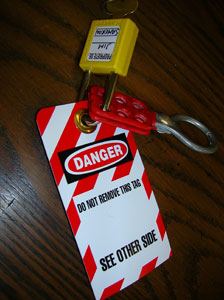 Lockout/tagout hardware - lock, tag, and hasp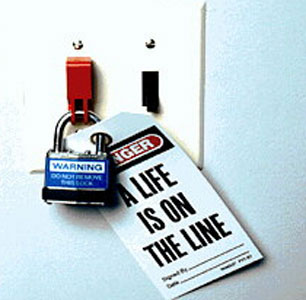 Equipment switch lock and tag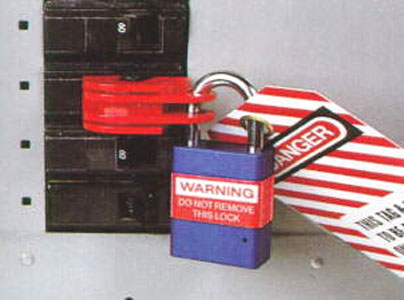 Breaker switch lock and tag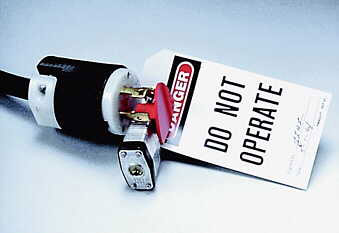 Plug lock and tag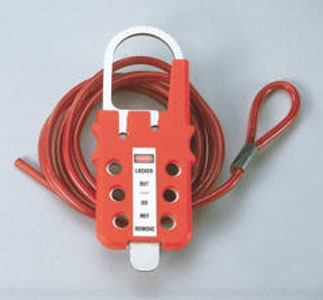 Gang lockout device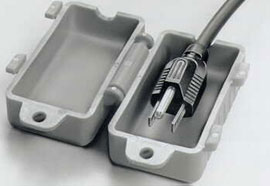 Plug lockout device