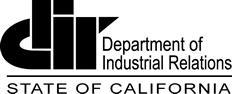 NEWS RELEASE
California Labor Commissioner Cites Terranea Resort $3.3 Million for not Rehiring Dozens of Workers Laid Off During Pandemic
Long Beach—The Labor Commissioner's Office has cited Terranea Resort in Rancho Palos Verdes $3.3 million for failing to offer job positions to 53 employees laid off during the COVID-19 pandemic once the resort re-opened, as required by law. The employees included housepersons, banquet servers and bartenders, junior sous chefs and massage therapists.
"These workers invested years of service at Terranea and through no fault of their own lost their jobs due to the pandemic," said Labor Commissioner Lilia García-Brower. "The law makes it clear that workers in the hospitality and services industries must be prioritized to return to the same or similar positions when their former employer reopens for business."
The Labor Commissioner's Office started its investigation in July 2021 after receiving Reports of Labor Law Violation from Unite Here Local 11 on behalf of 14 laid-off workers. The workers claimed they were not offered an opportunity to return to their jobs based on seniority when the hotel increased business operations in 2021. The investigation included interviews with former and current workers, depositions from Terranea's Human Resources managers and an audit of payroll records from April 16 to December 31, 2021.
The investigation determined that DH Long Point Management, LLC dba Terranea Resort had violated the Right to Recall law and cited the hotel $3,080,000 in liquidated damages, $5,300 in civil penalties, and $208,582 in assessed interest for a total of $3,293,882.
The law entitles each worker whose rights are violated liquidated damages of $500 per day until the violation is cured and civil penalties against the employer of $100 for each employee whose rights are violated. Any employee suffering unlawful retaliation for asserting recall rights may also be awarded back pay, front pay benefits and reinstatement.
In addition to issuance of the citation for liquidated damages payable to the employees and civil penalties payable to the State, a Notice to Discontinue Labor Violations was issued that directs Terranea to offer positions to employees who should have been returned to work, but still have not had that opportunity.
The Right to Recall law went into effect on April 16, 2021 and runs through December 31, 2024. Covered workers include employees at hotels or private clubs with 50 or more guest rooms, airports, airport service providers, and event centers. Also included are laid-off employees engaged in building services such as janitorial, maintenance and security services at retail and commercial buildings.
The Department of Industrial Relations' Division of Labor Standards Enforcement (California Labor Commissioner's Office) combats wage theft and unfair competition by investigating allegations of illegal and unfair business practices.
The Labor Commissioner's Office in 2020 launched an interdisciplinary outreach campaign, "Reaching Every Californian." The campaign amplifies basic protections and builds pathways to affected populations so workers and employers understand legal protections and obligations, and the Labor Commissioner's enforcement procedures. Californians can follow the Labor Commissioner on Facebook and Twitter.
Media Contact: Communications@dir.ca.gov, (510) 286-1161
Employers with Questions on Requirements May Contact: MakeItFair@dir.ca.gov
---