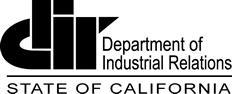 NEWS RELEASE
Cal/OSHA Announces Advisory Committee for Domestic Workers
Oakland—Cal/OSHA is announcing the creation of an advisory committee that will develop occupational safety and health guidance for domestic workers. Qualifying domestic workers with experience inside or outside the home, and employers of domestic workers are encouraged to apply to become committee members. The deadline to submit an application is February 18.
Last September, Governor Gavin Newsom signed into law SB 321. This law mandates the creation of an advisory committee comprised of members of the public and experts to discuss and develop recommendations on protecting the occupational health and safety of domestic workers.
Cal/OSHA is responsible for convening the advisory committee, which will meet regularly throughout 2022. The advisory committee will work collaboratively to develop industry-specific safety and health guidance to educate domestic workers and their employers, and make recommendations for policies to protect domestic workers.
Additional information on the committee including the criteria to apply is posted online. For questions, email SB321@dir.ca.gov.
The California Division of Occupational Safety and Health, or Cal/OSHA, is the division within the Department of Industrial Relations (DIR) that helps protect California's workers from health and safety hazards on the job in almost every workplace.
Employers who have questions or need assistance with workplace health and safety programs can call Cal/OSHA's Consultation Services Branch at 800-963-9424. Workers who have questions about COVID-19, heat illness prevention or wildfire smoke protections can call 833-579-0927 to speak with a Cal/OSHA representative during normal business hours. Complaints about workplace safety and health hazards can be filed confidentially with Cal/OSHA district offices.  
Media Contact: Communications@dir.ca.gov, (510) 286-1161
---