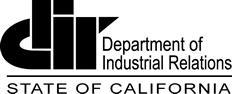 NEWSLINE
DWC Proposed QME Emergency Regulation in Response to Continued COVID-19 Pandemic is in Effect
The Division of Workers' Compensation (DWC) announces its emergency regulation for Medical-Legal Evaluations became effective on January 18, 2022 and will expire on July 19, 2022 with two possible 90 day extensions (in accordance with Government Code section 11346.1(h)). The emergency regulations can be found on the DWC website.
DWC filed the emergency regulation with the state's Office of Administrative Law (OAL) on January 5, 2022 and received public comments on the regulation through January 10, 2022. DWC considered the public comments and feedback from OAL and made slight changes to the citations and reference relied upon.
This emergency regulation will help reduce physician and injured workers exposure to the COVID-19 virus, reduce the use of personal protective equipment and allow injured workers and physicians flexibility in evaluation site locations which will help injured workers and employers continue to move their workers' compensation claims towards a resolution.
---