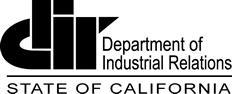 NEWS RELEASE
California Labor Commissioner Cites South Coast Gymnastics in Orange County $1.3 Million for Wage Theft Violations
Santa Ana—The California Labor Commissioner's Office has cited Perfect Point Corp. dba South Coast Gymnastics in Irvine $1.3 million for failing to pay 28 employees properly. An investigation found that employees were not paid for all hours worked, with some employees making less than $5 an hour.
"California law requires that workers be paid for all hours worked. Anything less is wage theft," said Labor Commissioner Lilia García-Brower. "My office is committed to ending wage theft and recovering stolen wages."
South Coast Gymnastics is a USA Gymnastics member club where gymnasts train to compete in national tournaments. The Labor Commissioner's investigators visited on November 16, 2020 as part of a COVID-19 compliance inspection. After investigators found that the coaches and administration staff were underpaid, an audit identified the 28 workers who were underpaid during the violation period.
The Labor Commissioner's Office on March 8, issued citations totaling $1,320,450 in wages and penalties against Perfect Point Corp. and owner Xiaoping Li, who is jointly and severally liable. The citations include $590,689 in minimum wages, meal periods, rest periods, contract wages and waiting time penalties, and $342,765 in interest due to employees. The citations also include $386,996 in civil penalties for minimum wage, meal break, rest break, pay period, and paystub violations.
When workers are paid less than minimum wage, they are entitled to liquidated damages that equal the amount of underpaid minimum wages plus interest. Waiting time penalties are imposed when the employer intentionally fails to pay all wages due to the employee at the time of separation. This penalty is calculated by taking the employee's daily rate of pay and multiplying it by the number of days the employee was not paid, up to a maximum of 30 days.
Enforcement investigations typically include a payroll audit of the previous three years to determine minimum wage, overtime and other labor law violations, and to calculate payments owed and penalties due. Civil penalties collected are transferred to the State's General Fund as required by law.
The Department of Industrial Relations' Division of Labor Standards Enforcement, or the California Labor Commissioner's Office, combats wage theft and unfair competition by investigating allegations of illegal and unfair business practices.
The Labor Commissioner's Office in 2020 launched an interdisciplinary outreach campaign, "Reaching Every Californian." The campaign amplifies basic protections and builds pathways to impacted populations so that workers and employers understand legal protections and obligations, and the Labor Commissioner's enforcement procedures. Californians can follow the Labor Commissioner on Facebook and Twitter.
Contact: Lucas Brown / Peter Melton, Communications@dir.ca.gov, (510) 286-1161
---