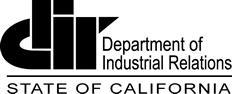 NEWSLINE
DWC Cancels February 18 Public Hearing for ACOEM Coronavirus (COVID-19) Guideline into Medical Treatment Utilization Schedule
The Division of Workers' Compensation (DWC) has cancelled the scheduled February 18, 2021 virtual public hearing on the proposed adoption of a COVID-19 evidence-based guideline to the Medical Treatment Utilization Schedule (MTUS).
The publisher of the American College of Occupational and Environmental Medicine's (ACOEM) guidelines made an edit to the version of the Coronavirus (COVID-19) Guideline that DWC posted for the 30-day public comment period. As a result, DWC will not have sufficient time to repost the edited version and complete the formal guideline adoption process before another ACOEM update to this guideline is expected in mid-March.
DWC plans to adopt and incorporate ACOEM's COVID-19 Guideline into the MTUS when the next update is published if there is enough time to complete the formal adoption process before another update.
In the meantime, the DWC continues its support of this guidance and encourages providers to follow the MTUS Medical Evidence Search Sequence found in California Code of Regulations, title 8, section 9792.21.1, for treatment recommendations pertaining to COVID-19. This regulatory search sequence requires a search of the most current version of ACOEM guidance. The ACOEM COVID-19 Guideline meets that criteria. Additional information is available at DWC's MTUS webpage.
---