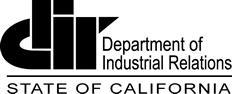 NEWS RELEASE
California Labor Commissioner's Office Cites Restaurant Owners Over $2 Million for Wage Theft
Los Angeles—The California Labor Commissioner's Office has cited the owners of Genwa Korean BBQ, an upscale restaurant with two locations in Los Angeles and Beverly Hills, $2.1 million for multiple wage theft and labor law violations affecting 325 servers, dishwashers and cooks.  
"Requiring restaurant workers to leave and return to work without proper split shift premiums is wage theft," said Labor Commissioner Lilia García-Brower. "This wage theft tactic and other labor law violations undermine workers and provide an unfair advantage over law-abiding restaurant employers."
The Labor Commissioner's investigation began in August 2018 after workers contacted Koreatown Immigrant Workers Alliance and Bet Tzedek to report wage theft at both Genwa Korean BBQ locations. A payroll audit determined that full-time staff at both restaurants were deprived of wages by being forced to go off the clock for one hour up to three times a day during their 11-hour workday. None of the workers were provided proper rest or meal breaks as required by law. Nearly half of the workers were not paid the required minimum hourly wage, while more than half were shorted on overtime pay and not provided proper itemized wage statements. Servers were also forced to attend quarterly meetings without pay, even on their scheduled days off.
The Labor Commissioner's Office on January 31 issued citations ordering J.B.K. Wilshire Corporation and Genwa, Inc. and corporate officers Jay and Jin Kwon pay a total of $1,428,759 in unpaid wages, overtime, split shift premiums, missed meal periods and rest breaks, liquidated damages and waiting time penalties for the affected employees. Both corporate entities and the officers were also fined $633,800 in civil penalties for the violations. The employers have appealed the citations.
"In cases where corporations commit wage theft, corporate officers can also be held personally liable for wages owed to their employees," Labor Commissioner García-Brower added.
Jay B. Kwon is president of J.B.K. Wilshire Corp., and his wife Jin W. Kwon is president of Genwa, Inc. All entities and individuals are jointly and severally liable for the full citation amounts due.
Enforcement investigations typically include a payroll audit of the previous three years to determine minimum wage, overtime and other labor law violations, and calculate payments owed and penalties due.
When workers are paid less than minimum wage, they are entitled to liquidated damages that equal the amount of underpaid minimum wages plus interest. Waiting time penalties are imposed when the employer intentionally fails to pay all wages due to the employee at the time of separation. This penalty is calculated by taking the employee's daily rate of pay and multiplying it by the number of days the employee was not paid, up to a maximum of 30 days.
Civil penalties collected are transferred to the state's General Fund as required by law.
The Department of Industrial Relations' Division of Labor Standards Enforcement, or the California Labor Commissioner's Office, combats wage theft and unfair competition by investigating allegations of illegal and unfair business practices.
The Labor Commissioner's Office in 2014 launched the Wage Theft is a Crime multilingual public awareness campaign. The campaign defines wage theft and informs workers of their rights and the resources available to them to recover unpaid wages or report other labor law violations.
Employees with work-related questions or complaints may contact DIR's Call Center in English or Spanish at 844-LABOR-DIR (844-522-6734).
Contact: Paola Laverde / Peter Melton, Communications@dir.ca.gov, (510) 286-1161
---