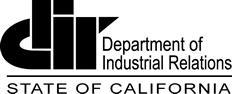 NEWS RELEASE
DWC Advises of Delayed Processing Times During Regional Stay-at-Home Orders
The Division of Workers' Compensation (DWC) has been working since the start of the COVID-19 crisis to provide critical services while keeping employees safe. To that end, DWC has implemented multiple options for virtual hearings, including a call-in option on April 3 and a video option for trials that are usually heard at DWC district offices on August 12. DWC has maintained a limited staff in its 24 district offices during this crisis and has not been accepting any walk-in requests or walk-in filings.   
Increasing infection rates have resulted in the closure of many state offices throughout California. While DWC will continue to maintain all critical functions in its district offices, including holding all remote hearings and processing documents, it will have limited staff during the next three weeks to process documents. This might result in extended processing times for documents that are mailed to the district offices.
DWC strongly encourages all parties to e-file or JET file documents to reduce processing times. For documents that are subject to a statute of limitations and cannot be otherwise e-filed or JET filed the parties may file those documents via e-mail as instructed in the Newsline dated April 23 and the WCAB en banc order of April 6. DWC previously posted instructions on its website on how to file settlement documents in EAMS. Parties should review those instructions. If you are not already an e-filer and would like to become one please go to DWC's EAMS page to learn how or send a request to EFORMS@dir.ca.gov for more information.
These recommendations also apply to the DWC Subsequent Injury Benefit Trust Fund Unit, which is also experiencing delay times for processing documents due to the reduction in staff during the COVID-19 crisis. Parties are strongly encouraged to file their documents electronically. 
---