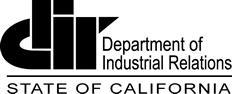 NEWSLINE
DWC Posts Requests for Proposal for IMR, IBR
The Department of Industrial Relations' Division of Workers' Compensation (DWC) invites bids for two requests for proposal (RFPs) that were recently posted online to select contractors who will conduct independent medical reviews and independent billing reviews for a three-year period beginning January 1, 2020 on behalf of the division.
Contractors submitting proposals on the two RFPs are urged to carefully review the requirements governing each solicitation for bid. The deadline for bids is July 9.
Additional information is available on the California Department of General Services' Cal eProcure website.
---
Recent News: 

| | |
| --- | --- |
| July 22, 2022 | DWC Posts Additional Adjustments to Official Medical Fee Schedule (Hospital Outpatient Departments/Ambulatory Surgical Centers) |
| July 21, 2022 | California Labor Commissioner's Office Pays $1.5 Million to Workers Whose Recall Rights Were Violated |
| July 20, 2022 | DWC Clarifies Provider Directory Requirements for Medical Provider Networks |
| July 20, 2022 | DWC Emergency Regulations for Medical-Legal Evaluations in Response to COVID-19 in Effect through October 18, 2022 |
| July 15, 2022 | California Invests Over $231 Million to Advance and Expand Apprenticeship |
| July 13, 2022 | DWC Pharmacy and Therapeutics Committee Meeting Scheduled for July 20 Is Converted to Virtual Meeting |
| July 12, 2022 | DWC Pharmacy and Therapeutics Committee Meeting Scheduled for July 20 in Oakland |
| July 11, 2022 | DWC Accepting Applications for Qualified Medical Evaluator (QME) Examination on October 15-22 |
| July 8, 2022 | Cal/OSHA Reminder: Protect Outdoor Workers from Heat Illness During Period of Excessive Heat in California |
| July 7, 2022 | DWC Issues Notice to Readopt QME Emergency Regulation for Telehealth |
| July 5, 2022 | Cal/OSHA Reminds Employers to Protect Workers from Unhealthy Air due to Wildfire Smoke |
| June 30, 2022 | DWC Posts Adjustments to Official Medical Fee Schedule (Hospital Outpatient Departments/Ambulatory Surgical Centers) |
| June 28, 2022 | DWC Posts Adjustments to Official Medical Fee Schedule for Pathology and Clinical Laboratory |
| June 23, 2022 | DWC Posts Adjustments to Official Medical Fee Schedule (DMEPOS) |
| June 21, 2022 | DWC Posts Adjustments to Official Medical Fee Schedule (Physician Services / Non-Physician Practitioner Services) |
| June 16, 2022 | DWC's Updated Copy Service Schedule Regulations Approved by OAL |
| June 14, 2022 | Governor Newsom Appoints Meagan Subers as New Commissioner |
| June 13, 2022 | Mileage Rate for Medical and Medical-Legal Travel Expenses Increases Effective July 1, 2022 |
| June 8, 2022 | Cal/OSHA Reminder: Protect Outdoor Workers from Heat Illness During Period of Excessive Heat in California |
| June 7, 2022 | DWC Posts Additional Adjustments to Official Medical Fee Schedule (Hospital Outpatient Departments/Ambulatory Surgical Centers) |
| May 27, 2022 | DWC Advises EAMS Users of Change to Internet Explorer Mode Setting in Microsoft Edge Browser |
| May 23, 2022 | Cal/OSHA Reminds Employers to Protect Outdoor Workers from Heat Illness |
| May 19, 2022 | Cal/OSHA Cites Four Employers $1.75 Million for Safety Violations in Death of Worker at Valero Refinery |
| May 17, 2022 | DWC Announces Appointment to Ethics Advisory Committee |
| May 10, 2022 | Sidharth Voorakkara Appointed as New Commissioner by California Senate Rules Committee |
| May 7, 2022 | Cal/OSHA Releases Fact Sheets and FAQs on Updated COVID-19 Emergency Temporary Standards |
| May 4, 2022 | Over $7 Million Awarded in State Apprenticeship Expansion, Equity and Innovation Grants |
| April 28, 2022 | DIR and Cal/OSHA Honor Workers' Memorial Day |
| April 27, 2022 | California Labor Commissioner Cites Torrance Car Wash More than $800,000 for Wage Theft Violations |
| April 26, 2022 | Cal/OSHA Reminds Employers to Protect Outdoor Workers from Heat Illness, Wildfire Smoke |
| April 26, 2022 | California Labor Commissioner Cites Staffing Agencies, Foster Farms Nearly $3.8 Million for COVID-19 Supplemental Paid Sick Leave Violations |
| April 13, 2022 | DWC Posts Additional Adjustment to Official Medical Fee Schedule for Pathology and Clinical Laboratory) |
| April 13, 2022 | DWC Adopts Regulation 36.7 Electronic Service of Medical-Legal Reports by Medical Evaluators |
| April 7, 2022 | DWC Posts Adjustments to Official Medical Fee Schedule (Hospital Outpatient Departments/Ambulatory Surgical Centers) |
| April 6, 2022 | Cal/OSHA Reminds Employers to Protect Outdoor Workers from Heat Illness |
| April 4, 2022 | DWC Pharmacy and Therapeutics Committee Meeting Scheduled for April 20 in Oakland |
| April 4, 2022 | DWC Posts Adjustments to Official Medical Fee Schedule for Pathology and Clinical Laboratory |
| March 29, 2022 | The Division of Apprenticeship Standards Announces Webinar on Cybersecurity on April 21 |
| March 24, 2022 | DWC Posts Adjustments to Official Medical Fee Schedule (Physician Services / Non-Physician Practitioner Services) |
| March 23, 2022 | CHSWC Releases 2021 Annual Reports on California's Health and Safety and Workers' Compensation Systems and WOSHTEP Program |
| March 22, 2022 | DWC Posts Adjustments to Official Medical Fee Schedule (DMEPOS) |
| March 9, 2022 | DWC Announces Return to In-Person Hearings on March 21 |
| March 7, 2022 | California Labor and Workforce Development Agency and 61 Community-Based Organizations Across California to Launch Worker Week of Action |
| March 3, 2022 | California Labor Commissioner Cites Terranea Resort $3.3 Million for not Rehiring Dozens of Workers Laid Off During Pandemic |
| February 28, 2022 | DWC Issues Notice of 15 Day Public Comment Period for QME Electronic Service Regulation Section 36.7 |
| February 22, 2022 | The Commission on Health and Safety and Workers' Compensation Announces the 2022 Young Worker Leadership Academy on February 25, March 5 and March 18 |
| February 18, 2022 | Labor Commissioner Publishes 2022 COVID-19 Supplemental Paid Sick Leave Poster and Resources |
| February 18, 2022 | DWC Issues Notice of Expiration of Regulation Section 36.7 |
| February 17, 2022 | DWC Posts Additional Adjustment to Official Medical Fee Schedule (Physician Services / Non-Physician Practitioner Services) |
| February 16, 2022 | DWC Posts Additional Adjustments to Official Medical Fee Schedule (Hospital Outpatient Departments/Ambulatory Surgical Centers) |
| February 16, 2022 | CHSWC Commissioner Roxborough Reappointed by Speaker of the Assembly |
| February 14, 2022 | DWC Posts Reminder for Submission of Annual Report of Inventory for Claims Reported During Calendar Year 2021 |
| February 10, 2022 | CHSWC Releases Safety Fact Sheet to Help School Employees Protect Themselves from COVID-19 at Work |
| February 10, 2022 | DWC Posts Fee Schedule Adjustments for Hospital Outpatient Departments / Ambulatory Surgical Centers |
| February 9, 2022 | DWC Posts Proposed Amendments to the Qualified Medical Evaluator Regulations to Online Forum for Public Comment |
| February 7, 2022 | DWC Opens Registration for 29th Annual Educational Conference |
| February 7, 2022 | Cal/OSHA Announces Advisory Committee for Domestic Workers |
| January 26, 2022 | LETF Announces Enforcement of Public Works Construction Sites |
| January 26, 2022 | DWC Issues Notice of 2nd Public Hearing to Amend Copy Service Fee Schedule |
| January 26, 2022 | Cal/OSHA Reminds Employers to Post 2021 Annual Summary of Work-Related Injuries and Illnesses on February 1 |
| January 19, 2022 | DWC Proposed QME Emergency Regulation in Response to Continued COVID-19 Pandemic is in Effect |
| January 19, 2022 | DAS Announces Solicitation for Proposals for State Apprenticeship Expansion, Equity and Innovation Grant |
| January 14, 2022 | Cal/OSHA Posts Fact Sheets and Updated COVID-19 FAQs |
| January 13, 2022 | DWC Posts Additional Adjustment to Official Medical Fee Schedule (Physician Services / Non-Physician Practitioner Services) |
| January 11, 2022 | DWC Announces Return to Virtual Hearings |
| January 7, 2022 | DWC Accepting Applications for Qualified Medical Evaluator (QME) Examination on April 16-23 |
| January 6, 2022 | Cal/OSHA Updates COVID-19 FAQs to Align with CDPH Guidance on Isolation and Quarantines |
| January 6, 2022 | DWC Pharmacy and Therapeutics Committee Meeting Scheduled for January 19 |
| January 3, 2022 | WCAB's Final Rules in Effect as of January 1 |