Labor Enforcement Task Force (LETF)
DEPARTMENT OF INDUSTRIAL RELATIONS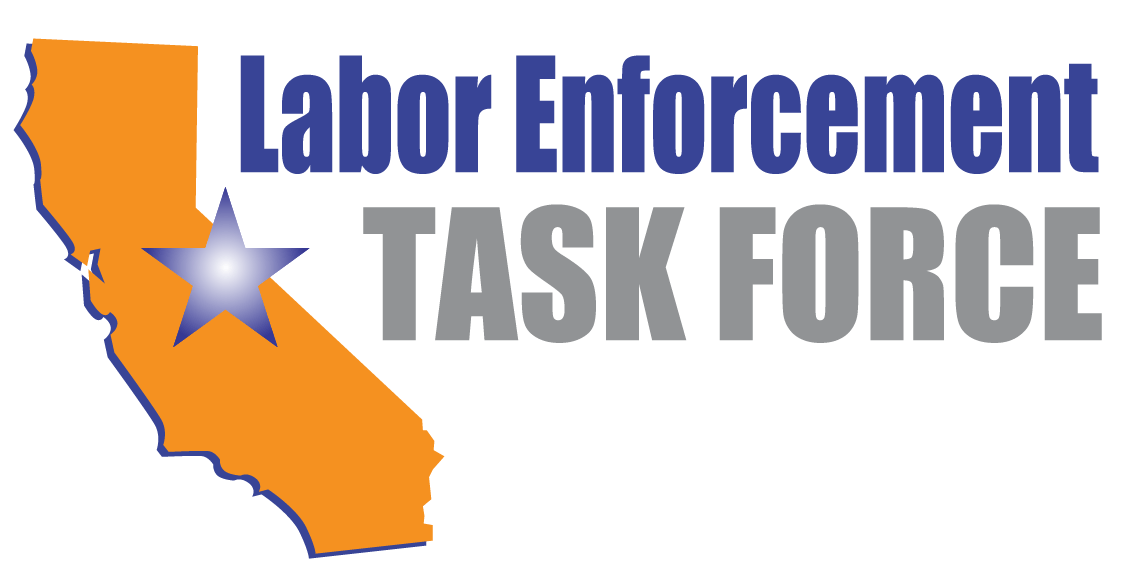 en Español
The Labor Enforcement Task Force, under the direction of the Department of Industrial Relations, is a coalition of California State government enforcement agencies that work together and in partnership with local agencies to combat the underground economy. In this joint effort, information and resources are shared to ensure employees are paid properly and have safe work conditions and honest, law-abiding businesses have the opportunity for healthy competition. LETF is committed to outreach and education and has produced information for workers and employers to ensure they know their rights and responsibilities. For a summary of enforcement activity and results, view the LETF Legislative Report.
LETF welcomes referrals from the public.
LETF Members Include:
What Is the Underground Economy?
The term "underground economy" refers to any business which operates without the necessary licensing, does
not pay taxes or carry the required insurance or worker's compensation coverage, or forces its employees to
work in unsafe conditions, or otherwise attempts to gain an unfair economic advantage by avoiding its tax and
labor responsibilities. Common "underground economy" practices include:
Tax evasion
Failure to carry workers' compensation coverage
Cash pay
Failure to provide employees with breaks and adequate facilities
Wage theft
Failure to ensure a safe work environment
Why Should I Care about the Underground Economy?
The underground economy affects all Californians. While the actual impact is difficult to measure, the effects are costly and evident. An estimated $8.5 billion in corporate, personal, and sales and use taxes go uncollected in California each year. This is due in large part to businesses operating off-the-books. This puts more of a burden on taxpayers and hurts the State's ability to provide crucial services. Compliant businesses cannot compete against those who have gained an unfair advantage by evading their responsibilities. Workers employed in the underground economy are denied correct wages for an honest day's work, put at risk in unsafe work environments, and excluded from social insurance programs such as workers' compensation, disability insurance, and social security. Additionally, all Californians feel the effects of shortfalls in tax revenue receipt, and taxpayers are further burdened by the increased costs of social insurance.
What's
New
May 2023
February 2023
January 2021
---

July 2023