Santa Ana district office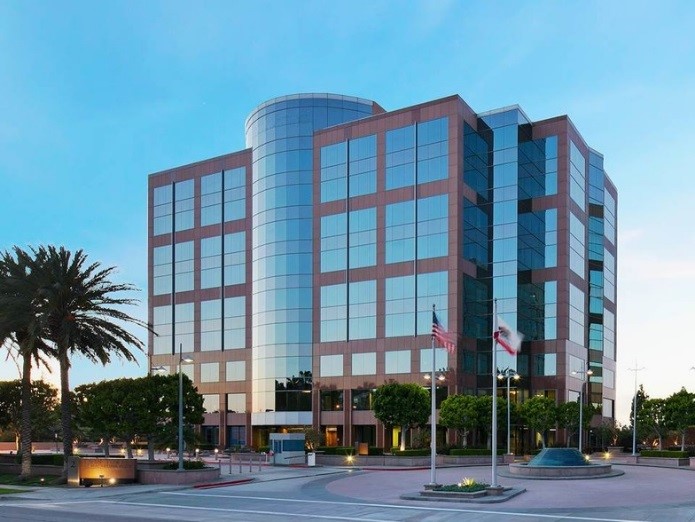 605 W Santa Ana Boulevard, Bldg 28, Suite 451
Santa Ana, CA 92701-4070
714-558-4121
Pam Pulley, presiding judge
General information
Units within the Santa Ana district office:

| | |
| --- | --- |
| Recorded information: | 1-800-736-7401 |
| Disability accommodations: | 1-866-681-1459 |
Zip code locator tool will help you locate the DWC district office serving your ZIP code.
Court hours
Court is in session:
8:30 a.m. to 12:00 p.m. morning session
1:30 p.m. to 5:00 p.m. afternoon session
Injured worker workshop:
Held the second Tuesday of the month at 3:00 p.m.

Late for court?
E-mail us
The court lobby will be open 30 minutes before the beginning of the court session.
The front counter is open Monday through Friday (except for holidays). Documents may be stamped and filed with the counter clerks.
Walk through requests must be submitted between 8:30 a.m. and 11 a.m. and 1:30 p.m. to 2:30 p.m. Monday through Thursday. Walk throughs are not processed on Fridays as no judges are available. If you feel that an emergency exists, let the front counter clerk know and we will attempt to accommodate you.
Children should not be brought to court.
Getting to the court
By train:
By bus:
By car:
Parking
Parking is available adjacent to the building. There is additional parking off of Ross Street (a county lot) which is about a two-block walk from the building. The fee at both lots is $19 per day.
There are a limited number of private parking lots within 4 to 6 blocks of the building, near the Orange County Superior Court Building on Civic Center Drive. Fees range from $10 to $12 per day.
There is limited metered street parking within a few blocks of the Civic Center.
Nearby eateries
There is a snack shop on the 2nd floor of the building with a limited selection of pre-packaged sandwiches and other lunch items as well as coffee, soft drinks, chips and candy.
Across from the building on Santa Ana Boulevard, Dante's Coffee offers pre-packaged sandwiches and salads as well as bagels, pastries, and a wide variety of coffee and tea drinks.
There is a small restaurant in the adjacent federal building that serves a variety of sandwiches, salads and hot lunches at very reasonable prices. Anyone entering the federal building is subject to search via metal detector and x-ray scanning of packages, purses, etc. No camera phones are permitted in the federal building.
No food or drinks are permitted in the court's waiting room or hearing rooms.
February 2019