Redding district office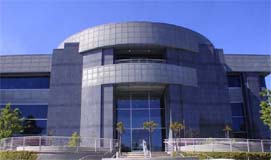 250 Hemsted Drive,
Second Floor, Ste. B
Redding, CA 96002- 9040
530-225-2845
Kathleen Ortega, presiding judge
General information
Units within the Redding district office:

| | |
| --- | --- |
| Recorded information: | 1-800-736-7401 |
| Disability accommodations: | 1-866-681-1459 |
Zip code locator tool will help you locate the DWC district office serving your ZIP code.
Court hours
Court is in session:
8:30 a.m. to 12:00 p.m. morning session
1:30 p.m. to 5:00 p.m. afternoon session
Injured worker workshop:
Held the third Friday of the month at 10:00 a.m.
Late for court?
E-mail us
The court lobby opens at 8:00 a.m. five days a week (except holidays). Items may be date stamped and filed at the front counter.
Children should not be brought to court.
Walk-through hours are 8:00 a.m. to 11:00 a.m. and 1:00 p.m. to 4:00 p.m. Monday through Friday. We apologize for any increased wait time before the court can hear your cases or process your documents. Please let the court know if you feel your case is an emergency and we will do whatever is possible to assist you.
Getting to the court
By bus:
By car:
Parking
There is parking adjacent to and in the parking area around the building.
Nearby eateries
Within walking distance are View 202 (next door), Roundtable Pizza, Lumberjacks, Yuet Bistro and Java Detour.
June 2019