Long Beach district office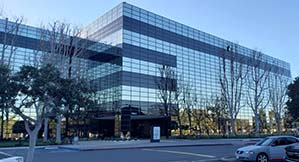 300 Oceangate Street, Suite 200
Long Beach 90802-4304
562-590-5001
Cynthia Quiel, presiding judge
General information
Units within the Long Beach district office:

| | |
| --- | --- |
| Recorded information: | 1-800-736-7401 |
| Disability accommodations: | 1-866-681-1459 |
Zip code locator tool will help you locate the DWC district office serving your ZIP code.
Court hours
Court is in session:
8:30 a.m. to 12:00 p.m. morning session
1:30 p.m. to 5:00 p.m. afternoon session
Injured worker workshop:
In response to the current COVID-19 crisis, all injured worker workshops are cancelled. Please check back for updates.
Taller para trabajadores lesionados:
Alternative filing during COVID-19:
E-mail us
To request a continuance
or to contact the office:
E-mail us
The district office's court lobby is open five days per week (except for holidays). Items may be date stamped and filed at the information desk in the lobby.
Walk-through DOR's are processed Monday through Thursday between the hours of 10:00 a.m. to 12 p.m. only. You must present your fully completed, scanner-ready documents to the calendar clerk prior to 12 p.m. to obtain a walk through setting.
Walk-through settlements and other walk-through documents can be walked through Monday through Friday from 8:00 a.m. to 11:00 a.m. and from 1:00 p.m. to 4:00 p.m.
Getting to the court
By train:
The Metrolink Blue Line ends at the nearby Long Beach Transit Mall. The Passport bus is free of charge and will drop you in front of the building.
By bus:
By car:
Parking
The building has a parking structure with rates that run from $1.75 for 15 minutes to a maximum of $17.00 a day. (Please note that DWC does not validate parking.) Metered street parking is extremely limited. There are multiple parking lots in close vicinity with varying parking rates.
Nearby eateries
In the lobby of the building is a café with hot and cold lunches.
Across the street from the building are several restaurants in the World Trade Center complex and in the Hilton Hotel. There are also numerous restaurants within walking distance.
February 2020