Employee Training for Portable Ladders
All persons using portable ladders must be trained on ladder safety as per the training requirements of T8CCR:
Before an employee or a supervisor uses a ladder, they shall be provided training in the safe use of ladders, unless the employer can demonstrate that they are already trained in ladder safety. The training may be provided as part of the employer's Injury and Illness Prevention Program required by Section 3203.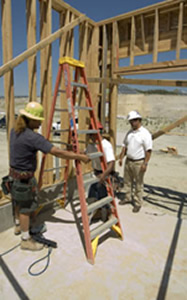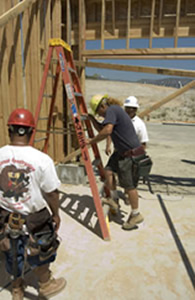 Scope of Training
Portable ladder training shall address the following:
Employers can enhance their ladder safety program by training employees on:
Ladder related safe work practices used by your industry
Knowledge gathered from accident and near-miss experiences
Manufacturer's instructions
Other areas of ladder safety as needed for a particular task
How to Provide Training?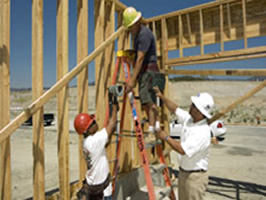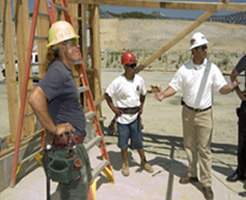 To be effective, training must be provided in a language and at a level that employees understand. Make your training specific to the actual work employees will be doing when using ladders. Effective training methods include a combination of the followings:
Practical demonstrations of ways of using ladders safely when working
Asking open ended questions to encourage employees to think about how to work safely when using a ladder. For example, you could ask, what are the hazards in your job when using a ladder? What could be done to make you safer when working with a ladder?
Small group discussion and exercises
Safety meetings including tailgate/tool box meetings
Available safety videos
Safety resources listed under Resources
Other resources available through the internet and publications
In order to make sure that your training is effective, have your employees talk to you about the newly learned material and demonstrate that they understand the information presented in the training.