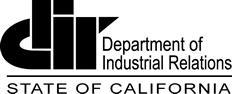 NEWS RELEASE
California Labor Commissioner Cites Three El Super Grocery Stores $447,836 for Not Providing COVID-19 Supplemental Paid Sick Leave
Los Angeles—The Labor Commissioner's Office cited three El Super grocery stores in Southern California for failing to provide or delaying supplemental paid sick leave (SPSL) or other benefits to 95 workers impacted by COVID-19. Some of the workers were forced to work while sick, others were told to apply for unemployment while quarantining or in isolation, while others waited months to be paid. 
The citations were issued to Bodega Latina Corporation, a Delaware corporation doing business as El Super with 52 stores in California. The following locations in Los Angeles and San Bernardino counties were cited:
1100 W Slauson Avenue, Los Angeles 90044
10721 Atlantic Avenue, Lynwood 90262
14590 Bear Valley Road # 28, Victorville 92395
"Supplemental paid sick leave is intended to protect workers from being forced to choose between their health and providing for their families," said Labor Commissioner Lilia García-Brower. "These violations expose workers, their families and El Super's customers to unnecessary health risks."
The Labor Commissioner's Office opened an investigation on September 9, 2020 after receiving complaints from workers and a referral from the United Food and Commercial Workers International Union representing grocery store workers. The investigators determined the employer did not consistently inform workers of their rights to SPSL if impacted by COVID-19. In some instances, sick workers were told to come to work until they received their test results even when they had COVID-19 symptoms. To cover isolation time, workers were in some cases told to apply for unemployment or disability. Moreover, many were denied time off to isolate, even though members of their household had tested positive. Some workers were never paid for their time off due to COVID-19.
"SPSL is a tool to stop the spread of COVID-19." added García-Brower. "My office is working to ensure that workers who are impacted by COVID-19 have access to paid time to care for themselves or their relatives."
The citations include $114,741.67 in wages, damages and interest for failing to provide leave under 2020 COVID-19 SPSL for food sector workers (Labor Code § 248), and $14,894.66 in wages, damages and interest for failing to provide leave under 2021 COVID-19 SPSL for employers with 26 or more employees (Labor Code § 248.2). In addition, $318,200 was assessed in penalties for nonpayment or late payment of SPSL (Labor Code § 246(n)).
The 2021 SPSL, which went into effect on March 29 and is retroactive to January 1, 2021, requires that California workers are provided up to two weeks of supplemental paid sick leave if they are affected by COVID-19. Among the key updates in the legislation, leave time also applies to attending a COVID-19 vaccine appointment and recovering from symptoms related to the vaccine. The law is in effect until September 30, 2021. Small businesses employing 25 or fewer workers are exempt from the law but may offer supplemental paid sick leave and receive a federal tax credit, if eligible.
Anyone who currently works or has worked at El Super who believes their employer refused to provide paid sick leave or COVID-19 supplemental paid sick leave as required by law is encouraged to call the Labor Commissioner's Office confidential Paid Sick Leave Hotline at (855-526-7775) and leave their contact information. All workers can also call the Labor Commissioner's Office to ask questions or get more information on how to file a wage claim for paid sick leave at 833-LCO-INFO (833-526-4636).
The Department of Industrial Relations' Division of Labor Standards Enforcement, or the California Labor Commissioner's Office, combats wage theft and unfair competition by investigating allegations of illegal and unfair business practices.
The Labor Commissioner's Office in 2020 launched an interdisciplinary outreach campaign, "Reaching Every Californian." The campaign amplifies basic protections and builds pathways to impacted populations so that workers and employers understand legal protections and obligations, and the Labor Commissioner's enforcement procedures. Californians can follow the Labor Commissioner on Facebook and Twitter.
Contact: Communications@dir.ca.gov, (510) 286-1161
---