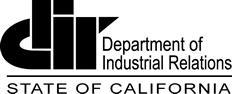 NEWSLINE
DWC Posts Proposed Amendments to the Copy Service Fee Schedule to Online Forum for Public Comment
The Division of Workers' Compensation (DWC) has posted proposed amendments to the Copy Service Fee Schedule to its online forum where members of the public may review and comment on the proposal. The proposed updates to the regulations include:
An increase of the flat fee rate for copy services from $180 to $210.
Fees will no longer be provided for records from the Workers' Compensation Insurance Rating Bureau (WCIRB) or the Employment Development Department (EDD).
Mandatory billing codes, including proposed new codes for sales tax, and contracted fees.
To prevent fraud, each request for records requires a statement from the requesting party that the request was issued in good faith, is not duplicative, and that the records are necessary to the litigation of the claim.
The forum can be found on the DWC forums webpage under "Current forums." Comments will be accepted on the forum until 5 p.m. on October 8, 2020.
---