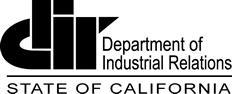 NEWSLINE
DWC Update on Proposed Emergency QME Regulations: Comments Accepted through Tuesday, May 12
The Division of Workers' Compensation (DWC) advises that in response to COVID-19, proposed emergency regulations for Qualified Medical Evaluations (QMEs) were posted on the state's Office of Administrative Law (OAL) website on May 7, 2020.
Pursuant to section 55 of title 1 of the California Code of Regulations, comments may be submitted to OAL and DWC through May 12, 2020.
If you wish to comment on these regulations, please contact Nicole Richardson by email at NRichardson@dir.ca.gov, by fax at 510-286-0687 or by telephone at 510-286-0656; and email OAL's reference attorney at staff@oal.ca.gov.
The text of the emergency regulations is posted on DWC's website.
---