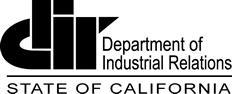 NEWSLINE
DWC Announces Request for Information to Update EAMS
The Division of Workers' Compensation (DWC) is updating its case management system and is offering interested respondents the opportunity to participate in a Request for Information (RFI) regarding the modernization of DWC's Electronic Adjudication Management System (EAMS). The objective of this RFI is to:
Gather information about EAMS system solutions and to collect information from respondents related to the availability of software and services that can meet the State's needs.
Identify potential system solutions that can meet all of DWC's business and technical requirements.
Details regarding the RFI may be found here. Interested vendors are encouraged to review the technical specifications and submit RFI responses by the deadline, 9 a.m. on April 1.
---