Cal/OSHA Consultation Services Branch
General Industry
How Cal/OSHA Consultation Services can help your Workplace Safety and Health needs.
Who Exactly Are We?
Cal/OSHA Consultation Services provides safety and health assistance to employers.
We are completely separate from Cal/OSHA Enforcement. Our professional staff helps companies prevent occupational injuries and illnesses.
The Benefits of an On-site Consultation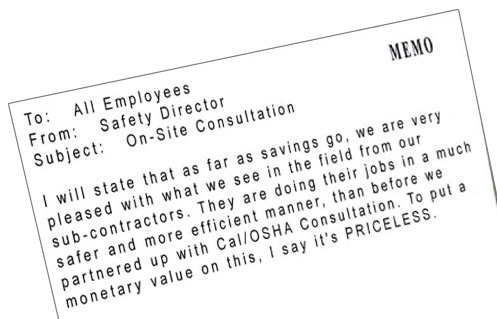 The more you know about your workplace hazards and how to correct them, the more effective your safety program.
Our consultants help by:
Identifying and analyzing hazards
Recommending best-practice solutions
Helping you with your safety program
Helping you strengthen your safety culture
Providing training assistance
Call NOW for assistance - 1-800-963-9424
The Process
Requesting Assistance
Call your local Consultation Services office and request an on-site visit. The request will be assigned to a consultant who will contact you to schedule a date and time.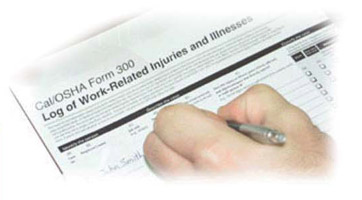 Preparing for the Visit
Have ready:
Company safety programs
Workers' compensation loss runs
Cal/OSHA Form 300's
Opening Conference
The visit opens with a conference. For union companies, the representative should be present. Any employee participation is welcome. The consultant will explain the process, and management can decide whether to proceed.
Learning From Your Safety Record
The consultant will help identify hazards by analyzing your past injuries and illnesses. The focus will be on preventing future losses.
Program Review
The consultant will review all written safety programs, and assess how well they are being put into practice. You'll receive materials and guidance in setting-up an effective injury and illness prevention program.
Walk-Around Hazard Identification
The consultant will conduct a walk-around inspection and help you identify and correct unsafe conditions and work practices.
Closing Conference
At the end of the on-site visit. The consultant will summarize the findings and timeframes for correcting hazards with a written report to follow.
Recognition Programs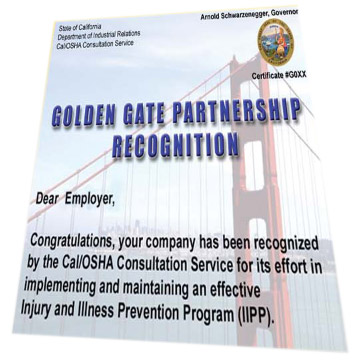 SHARP Participants
AES Wind Generation, Inc. – San Gorgonio Pass Facility
Site Address: 19435 Ruppert Street, North Palm Springs, CA 92258
Mailing Address: 19435 Ruppert Street, North Palm Springs, CA 92258
Nature of operation: Wind Electric Power Generation
NAICS Code: 221115
No. of regular employees: 35
No. of contract employees:
Contact person: Mr. Jake Rich, Safety Coordinator
Phone no.: (760) 880-7095
Fax no.: (760) 320-1646
E-mail: jake.rich@aes.com
Union: N/A
Original approval: October 2007
Latest approval: March 2022

---
Brookfield Residential – Canvas Park at New Haven Project
Site Address: 3930 S. Oasis Paseo, Ontario, CA 91761
Mailing Address: 3200 Park Center, Suite # 1000, Costa Mesa, CA 92626
Nature of operation: New Single – Family Housing Construction
NAICS Code: 236115
No. of regular employees: 550
No. of contract employees:
Contact person: Brad Eskildsen, Quality/Safety Manager
Phone no.: (909) 322-9924
Fax no.:
E-mail: Brad.Eskildsen@brookfieldp.com
Union: N/A
Original approval: May 2022
Latest approval:
---
More members