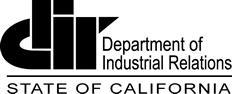 NEWS RELEASE
Cal/OSHA Encourages Employers and Workers to Follow Updated CDPH Guidance Recommending Face Coverings Indoors
Oakland—In addition to the requirements of the COVID-19 Prevention Emergency Temporary Standards (ETS) and as a best practice, Cal/OSHA encourages employers and workers to follow the recent update from the California Department of Public Health (CDPH) recommending that all individuals wear face coverings while indoors regardless of vaccination status.
CDPH recently updated its Guidance for the Use of Face Coverings to include that recommendation due to the recent increase of COVID-19 infections in the workplace. For more specifics on the recent updates from CDPH, please refer to their fact sheet When Do You Need Your Mask in California? 
Employers should ensure that any employee who requests a face covering at work is provided one, as required by the ETS.
Cal/OSHA helps protect workers from health and safety hazards on the job in almost every workplace in California. Employers who have questions or need assistance with workplace safety and health programs, including assistance with developing a COVID-19 prevention program at their worksite, can call Cal/OSHA's Consultation Services Branch at 800-963-9424.
Workers who have questions about COVID-19 hazards at work can call 833-579-0927 to speak with a Cal/OSHA representative during normal business hours. Complaints about workplace safety and health hazards can be filed confidentially with Cal/OSHA district offices.
Media Contact: Communications@dir.ca.gov, (510) 286-1161
Employers with Questions on Requirements May Contact: InfoCons@dir.ca.gov or call your local Cal/OSHA Consultation Office
---