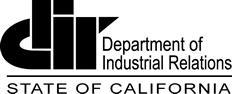 NEWS RELEASE
Cal/OSHA Cites Sierra Pacific Industries $108,300 after Fatal Pressure Vessel Incident
Sacramento—Cal/OSHA has cited Sierra Pacific Industries $108,300 for workplace safety and health violations after one of its employees was fatally injured when a pipeline on an air compressor exploded.
On September 17, an employee working for Sierra Pacific Industries in Lincoln was setting up a Quincy 300 Compressor when a pipeline on the air compressor exploded. Pieces of the pipeline hit two employees nearby, injuring one and killing another.  
"Working on equipment attached to pressure vessels such as air compressors requires special precautions," said Cal/OSHA Deputy Chief Debra Lee. "Employers must identify and evaluate potential hazards before assigning employees to perform work on this hazardous machinery and equipment."
Cal/OSHA cited Sierra Pacific Industries $108,300 for nine violations, including three serious accident-related, three serious, and three general in nature. The serious accident-related violations were cited for the employer's failure to:
Test the discharge piping prior to operating the Quincy 300 compressor and ensure proper connection
Ensure a pressure relieving safety device was installed in the line between the compressor and block valve
Ensure all pressure piping for the compressor was designed and fit in accordance with good engineering practice.
The serious violations were cited for the employer's failure to ensure the energy within the pipeline system was controlled to prevent release during repair, and failure to ensure group lockout/tagout procedures were utilized and employees worked under supervision of a qualified person. The other citations were issued for violations related to uncertified employees welding, failure to establish hazardous energy control procedures and operating equipment under conditions of stress.
A serious violation is cited when there is a realistic possibility that death or serious harm could result from the actual hazard created by the violation. Violations are classified as accident-related when the injury, illness or fatality is caused by the violation. Cal/OSHA has extensive information on lock out / tag out requirements online.
Cal/OSHA's Pressure Vessel Unit is responsible under Labor Code sections 7620-7771 for the permitting and inspection of boilers and tanks, including air compressors. All employers in California are required to have an effective written injury and illness prevention program, and a safety program to identify, assess and control hazards in the workplace. Cal/OSHA has online tools and publications to guide employers on how to establish an effective safety program.
Cal/OSHA helps protect workers from health and safety hazards on the job in almost every workplace in California. Employers and workers who have questions or need assistance with workplace health and safety programs can call Cal/OSHA's Consultation Services Branch at 800-963-9424.
Complaints about workplace safety and health hazards can be filed confidentially with Cal/OSHA district offices. Employees with work-related questions or complaints may contact DIR's Call Center in English or Spanish at 844-LABOR-DIR (844-522-6734).
Contact: Lucas Brown / Peter Melton, Communications@dir.ca.gov, (510) 286-1161
---