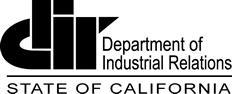 NEWSLINE
DWC Posts Adjustments to Official Medical Fee Schedule (DMEPOS)
The Division of Workers' Compensation (DWC) has posted an order adjusting the Durable Medical Equipment, Prosthetics, Orthotics and Supplies (DMEPOS) section of the Official Medical Fee Schedule to conform to the changes in the Medicare payment system as required by Labor Code section 5307.1.
The order, which is effective for services on or after April 1, 2021, adopts the Medicare DMEPOS fee schedule second quarter release for calendar year 2021.
The order adopting the updated OMFS DEMPOS fee schedule can be found on the DWC's DMEPOS fee schedule web page.
---
Recent News: 

June 1, 2023
Cal/OSHA Reminds Employers to Protect Workers from Heat Illness during High Temperatures
May 31, 2023
DIR Reminds Cannabis Employers about Labor Law Requirements
May 25, 2023
DWC Issues Notice of Public Hearing on June 26, 2023 for Proposed Evidence-Based Updates to the Medical Treatment Utilization Schedule
May 18, 2023
DWC Posts Additional Adjustments to Official Medical Fee Schedule (Hospital Outpatient Departments/Ambulatory Surgical Centers)
May 12, 2023
Cal/OSHA Reminds Employers to Protect Outdoor Workers from Heat Illness during Period of High Heat
May 12, 2023
DWC Issues Notice of 15-Day Public Comment Period for QME Process Regulations
May 4, 2023
California Labor Commissioner Collects Nearly $3 Million in Wages and Penalties, Searches For Workers to Provide Payment Recovered from Two Towing Companies
May 3, 2023
DWC Posts Adjustments to Official Medical Fee Schedule (Hospital Outpatient Departments/Ambulatory Surgical Centers)
April 28, 2023
Cal/OSHA Reminds Employers to Protect Outdoor Workers from Heat Illness
April 27, 2023
DIR and Cal/OSHA Honor Workers' Memorial Day
April 26, 2023
California Labor Commissioner Reaches $1.47 Million Wage Theft Settlement with Poultry Businesses Affecting more than 300 Workers
April 19, 2023
Cal/OSHA Cites Equipment Company, Refers Construction Company for Criminal Prosecution Following Confined Space Deaths
April 18, 2023
DWC Invites Physicians and Pharmacists to Apply for Appointment to the Pharmacy & Therapeutics Committee for 2023-2025 Term
April 13, 2023
California Labor Commissioner Secures Reinstatement for McDonald's Workers Fired After Reporting COVID-19 Work Hazards
April 7, 2023
DWC Postpones April 10 Public Hearing for Proposed Evidence-Based Updates to the Medical Treatment Utilization Schedule
April 5, 2023
DWC Posts Adjustments to Official Medical Fee Schedule for Pathology and Clinical Laboratory
April 4, 2023
DWC Posts Adjustments to Official Medical Fee Schedule (DMEPOS)
March 30, 2023
DWC Pharmacy and Therapeutics Committee Meeting Scheduled for April 19
March 22, 2023
DWC Posts Adjustments to Official Medical Fee Schedule (Physician Services / Non-Physician Practitioner Services)
March 21, 2023
Cal/OSHA Cites Sterilization Company $838, 800 for Overexposing Employees to Toxic Chemical
March 16, 2023
DAS Announces First-in-the-Nation Registered Apprenticeship Formula Funding: Apprenticeship Innovation Funding (AIF)
State program will help expand registered apprenticeships across many sectors
March 14, 2023
On Equal Pay Day, California Awards $25 Million in Equal Representation in Construction Apprenticeship Grants
March 8, 2023
DWC Issues Notice of Public Hearing on April 10 for Proposed Evidence-Based Updates to the Medical Treatment Utilization Schedule
March 7, 2023
California Labor Commissioner Cites Therapy Provider for more than $9 Million for Misclassifying 1,280 Employees
February 27, 2023
OSH Appeals Board Decision in Heat Illness Prevention Case Adds Clarity to Provision of Water Requirements
February 13, 2023
DAS Announces Appointments to Interagency Advisory Committee on Apprenticeship
February 9, 2023
The Commission on Health and Safety and Workers' Compensation Announces the 2023 Young Worker Leadership Academy on February 9 - February 11
February 8, 2023
DIR, DWC Release Independent Medical Review (IMR) Report for 2021
February 7, 2023
DWC Posts Fee Schedule Adjustments for Hospital Outpatient Departments/Ambulatory Surgical Centers
February 7, 2023
DWC Posts Additional Adjustment to Official Medical Fee Schedule (Pathology and Clinical Laboratory)
February 4, 2023
COVID-19 Prevention Non-Emergency Regulations to Protect Workers from COVID-19 in Effect
February 3, 2023
DWC's Medical-Legal Evaluation Regulations Approved by OAL
February 3, 2023
DAS Launches the California Youth Apprenticeship Committee
January 31, 2023
DWC 30th Annual Educational Conference Coming Soon
January 31, 2023
DAS Extends Application Deadline for Equal Representation in Construction Apprenticeship Grant to February 3
January 30, 2023
DWC Posts Adjustments to Official Medical Fee Schedule for Physician and Non-Physician Practitioner Services
January 25, 2023
DWC Posts Revised Adjustment to Official Medical Fee Schedule (Ambulance Services)
January 24, 2023
Cal/OSHA Reminder to Employers: Post 2022 Annual Summary of Work-Related Injuries and Illnesses on February 1
January 20, 2023
DWC Issues Notice of Public Hearing on March 13, 2023 for Proposed Amendments to the Qualified Medical Evaluator Regulations
January 12, 2023
DWC Accepting Applications for Qualified Medical Evaluator (QME) Examination April 15 through 22, 2023
January 11, 2023
DWC Posts Reminder for Submission of Annual Report of Inventory for Claims Reported During Calendar Year 2022
January 6, 2023
DWC Posts Adjustments to Official Medical Fee Schedule for Pathology and Clinical Laboratory
January 5, 2023
DWC Pharmacy and Therapeutics Committee Meeting Scheduled for January 18
January 3, 2023
Mileage Rate for Medical and Medical-Legal Travel Expenses Increases Effective January 1, 2023