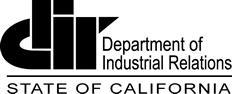 NEWSLINE
WCAB's Final Rules in Effect as of January 1
The Workers' Compensation Appeals Board (WCAB) has adopted its final rules of practice and procedure. The rules were filed with the Secretary of State on December 15, 2021 and went into effect on January 1, 2022.
The primary purpose of this rulemaking is to formalize the processes for remote hearings, electronic filing, and electronic service that developed during the novel coronavirus pandemic. To this end, WCAB proposed several new rules to create processes for noticing and objecting to remote hearings, remote appearances, and remote witness testimony. The Board also proposed new definitions for "Appearance," "Hearing," and "Testimony," and revised existing rules regarding appearances to facilitate these processes. Also added are new definitions for "Electronic," "Filing," and "Service," and revised existing rules regarding filing and service, to provide for expanded electronic filing and service. Typographical errors were corrected in six rules.
On March 18, 2020, the Board issued Misc. Order No. 260, in pertinent part suspending the provision of rule 10628 requiring service by mail by the WCAB. (Cal. Code Regs., tit. 8, § 10628.) Amended rule 10628 allows electronic service by the WCAB. Accordingly, on January 3, 2022, the Board issued Misc. Order No. 267 clarifying that the suspension of rule 10628 applies to the period from March 18, 2020 to January 1, 2022, the effective date of the amended rule.
The newly adopted rules and their related Final Statement of Reasons are posted on the WCAB's website.
---