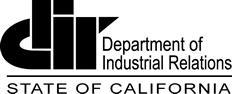 NEWS RELEASE
California Labor Commissioner Launches Online Wage Claim Application
Oakland—The Labor Commissioner's Office has launched an online wage claim application in English and Spanish for workers who believe they are owed wages or benefits.
"With the legislature's support, California's workforce gained a valuable resource in the online wage claim application," said Labor Commissioner Lilia García-Brower. "Workers are now able to take swift action to file wage theft complaints, neutralizing several obstacles that historically have been barriers to accessing basic protections."
A link to the new online wage claim application can be found on the Labor Commissioner's How to File a Wage Claim webpage. New users must create an account with a user name and password. After creating an account, claimants can access forms to file a wage claim for various types of wage theft. The system allows users to upload forms and documents such as copies of paychecks, paystubs and bounced checks.
Once a wage claim is filed, the system will send an email with confirmation of the claim's submission. The system also has a dashboard view for filers, which shows claims filed and draft claims, and provides information on conferences and hearings that are scheduled in the filer's case(s).
The online program is accessible from any computer, tablet or phone. Workers can still file a wage claim in person, by mail, fax or email.
Workers who have experienced or observed wage theft or other widespread labor law violations can also file a Report of Labor Law Violation online. Employees with work-related questions or complaints may contact the Labor Commissioner's Office Call Center in English or Spanish at 833 LCO-INFO (833 526-4636).
The Department of Industrial Relations' Division of Labor Standards Enforcement (the California Labor Commissioner's Office) combats wage theft and unfair competition by investigating allegations of illegal and unfair business practices.
The Labor Commissioner's Office in 2020 launched an interdisciplinary outreach campaign, "Reaching Every Californian." The campaign amplifies basic protections and builds pathways to impacted populations so workers and employers understand legal protections and obligations, and the Labor Commissioner's enforcement procedures. Californians can follow the Labor Commissioner on Facebook and Twitter.
Contact:  Communications@dir.ca.gov, or call (510) 286-1161
---