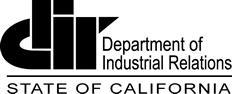 NEWSLINE
DWC Posts Adjustment to Official Medical Fee Schedule to Adopt Medicare Updated Telehealth List to Address the COVID-19 Public Health Emergency (Physician and Non-Physician Practitioner Services)
The Division of Workers' Compensation (DWC) has posted an order dated October 20, 2020 adjusting the Physician and Non-Physician Practitioner Services section of the Official Medical Fee Schedule (OMFS) to conform to additional Medicare fee schedule changes pursuant to Labor Code section 5307.1.
Medicare has adopted a revised list of Physician Fee Schedule telehealth-eligible codes for the period of the public health emergency. DWC has adopted the updated telehealth list which includes 11 new codes which are effective for services rendered on or after October 14, 2020.
The order adopting the updated Physician and Non-Physician Practitioner fee schedule can be found on the DWC fee schedule web page.
---