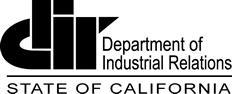 NEWS RELEASE
Judge Dismisses $18 Million in Liens Claimed by Medical Provider Convicted of Fraud and Suspended by DWC
Anaheim—An administrative law judge has dismissed liens valued at $18 million filed by convicted medical provider Michael E. Barri, bringing to a close one of the earliest cases aimed at combatting fraud in California's workers' compensation system.
"The anti-fraud statutes that took effect in January 2017 were designed to prevent convicted medical providers from continuing to file lien claims and profiting from fraud," said Division of Workers' Compensation (DWC) Administrative Director George Parisotto. "The dismissal of millions of dollars' worth of liens shows the strategy to fight those schemes works."
DWC suspended Barri from participating in California's workers' compensation system after he pled guilty in 2016 to federal conspiracy charges and admitted receiving $206,506 in illegal kickbacks for referring dozens of patients for spinal surgeries and other medical services to Pacific Hospital of Long Beach and related entities. The San Clemente chiropractor challenged his suspension in court and pursued collection of $18,161,362 in liens he had filed in 944 individual workers' compensation cases through the entities he controlled.
An Appeals Court denied Barri's writ in 2018 and upheld the anti-fraud legislation that led to his suspension, sending the matter of the liens back to the Workers' Compensation Appeals Board (WCAB).
Administrative Law Judge Alan Skelly held several hearings in Anaheim in which the lien claimants, insurance carriers and members of the Department of Industrial Relations' Anti-Fraud Unit were represented by counsel. Barri contested discovery related to his 944 liens, then filed a Notice of Withdrawal with Prejudice of liens of Tristar Medical Group, Jojaso Management, Inc., Michael E. Barri Chiropractic Corporation and Michael E. Barri, D.C. Judge Skelly accepted the notice and issued the order dismissing the liens.
Barri was one of many chiropractors, physicians and others who received lucrative kickbacks for each lumbar surgery and cervical fusion surgery referred to Pacific Hospital. During the last eight years of the scheme, the hospital submitted more than $580 million in fraudulent bills. Because of his referrals, Pacific Hospital billed insurance carriers approximately $3.9 million for spinal surgeries and other medical services.
Worker's compensation reforms that went into effect in January 2017 required DWC to suspend certain medical providers from participating in the workers' compensation system, including those who are convicted of a felony or misdemeanor involving fraud or abuse of any patient, the Medi-Cal or Medicare programs, or the workers' compensation system itself. Labor Code section 139.21 provides for a hearing process regarding the suspension and a special lien adjudication procedure to address pending liens of those providers suspended based upon a criminal conviction.
The Department of Industrial Relation's (DIR's) fraud prevention efforts are posted online, including information on lien consolidations and the Special Adjudication Unit, frequently updated lists for physicians, practitioners, and providers who have been issued notices of suspension and those who have been suspended pursuant to Labor Code §139.21(a)(1).
---