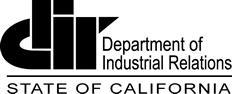 NEWSLINE
DWC and WCAB Announce Modified Hearing Calendar & Filing Update
The Division of Workers' Compensation (DWC) and the Workers' Compensation Appeals Board (WCAB) are committed to protecting the health and safety of our community and staff while performing our legislative and constitutional duties. We are in communication with the California Department of Public Health (CDPH) and the Office of Emergency Services to ensure that we have the most up-to-date information available during this unprecedented COVID-19 crisis.
We are limiting court appearances to protect the health and safety of our staff and the community, in accordance with numerous public health orders suggesting that public gatherings be limited.
Scheduled Hearings
March 17 through March 20: DWC will only hear expedited hearings at the district offices. DWC will continue all other hearings and send parties notice of new hearing dates within the next five business days.
March 23 through April 3: DWC will continue to hear expedited hearings for parties that appear at the district offices. DWC will also hear status conferences, mandatory settlement conferences and priority conferences via CourtCall only. If all parties do not appear via CourtCall the case will be continued and notice will be given. All other hearings will be continued. No trials or lien conferences will be heard during this time.
Filings
March 17 through April 3: DWC's district offices will be closed for filing purposes. Accordingly, all filing deadlines are extended to Monday, April 6 (see California Code of Civil Procedure Section 12(a); 8 California Code of Regulations Sections 10600 and 10605; and WCAB Significant Panel Decision Pa'u v. Department of Forestry, et al.: (2019) (ADJ 9159725, ADJ 7757931, ADJ 9640668).
DWC will not accept walk-through documents or walk-in filings until the district offices reopen for filing purposes. Workers' Compensation Judges will focus on reviewing settlement documents and ruling on petitions submitted by the parties during the closure. Parties may utilize the Electronic Adjudication Management System to file documents online. Parties may also mail settlement documents or petitions to the district office where the case is filed. Refer to the district office page for e-mail and other contact information.
These changes are based on the best information currently available and are subject to change without notice as circumstances change. Although we will endeavor to provide updates regarding hearings, filing or office closures, parties, attorneys and hearing representatives should also check the DWC and WCAB websites for updates.
---