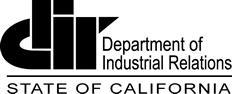 NEWS RELEASE
Labor Commissioner Publishes 2022 COVID-19 Supplemental Paid Sick Leave Poster and Resources
Oakland—The Labor Commissioner has published a required workplace poster and FAQs on 2022 COVID-19 Supplemental Paid Sick Leave. The new law goes into effect on February 19 for employers with 26 or more employees.
"One goal of my office is to ensure workers in California know their rights and employers have the resources they need to comply with the state's labor laws," said Labor Commissioner Lilia García-Brower. "Supplemental Paid Sick Leave is a critical tool to stop the workplace spread of COVID-19 and save lives."
The resources available include:
Frequently Asked Questions on the new law (English, Spanish coming soon)
On February 9, 2022, Governor Newsom signed Senate Bill 114 which requires employers with 26 or more employees to provide Supplemental Paid Sick Leave for specific COVID-19 related reasons. The law is retroactive to January 1, 2022 and will remain in effect until September 30, 2022. Qualifying employers are required to provide up to 80 hours of COVID-19 Supplemental Paid Sick leave, with 40 of those hours available only when the employee or their family member tests positive for COVID-19.  COVID-19 Supplemental Paid Sick Leave is in addition to regular paid sick leave.
The Department of Industrial Relations' Division of Labor Standards Enforcement (California Labor Commissioner's Office) combats wage theft and unfair competition by investigating allegations of illegal and unfair business practices.
The Labor Commissioner's Office in 2020 launched an interdisciplinary outreach campaign, "Reaching Every Californian." The campaign amplifies basic protections and builds pathways to affected populations so workers and employers understand legal protections and obligations, and the Labor Commissioner's enforcement procedures. Californians can follow the Labor Commissioner on Facebook and Twitter.
Media Contact: Communications@dir.ca.gov, (510) 286-1161
---