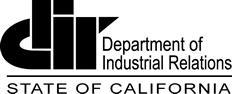 NEWSLINE
DWC Issues Notice of Expiration of Regulation Section 36.7
The Division of Workers' Compensation (DWC) has announced that by operation of law regulation 36.7 will expire on February 18, 2022. (Government Code Section 11346.1) Regulation 36.7 provides a mechanism for electronic service of medical-legal reports and all documents required by section 36.
DWC adopted regulation 36.7 in May 2020 as an emergency regulation in response to COVID-19. In order to make the regulation permanent, DWC hosted a public hearing and comment period through December 17, 2021.
DWC is working with the Office of Administrative Law (OAL) to make changes and updates to regulation 36.7. These changes will require a 15-day public notice and comment period. DWC intends to pursue these updates.
During the period that this regulation is not in effect, service of a medical-legal report and documents shall be done as set forth in regulation 36.
---