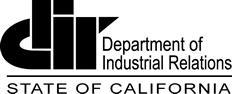 NEWSLINE
DWC Issues Notice of 2nd Public Hearing to Amend Copy Service Fee Schedule
The Division of Workers' Compensation (DWC) has issued a Notice of Public Hearing to amend the Copy Service Fee Schedule. The Zoom public hearing is scheduled for Friday, February 25, 2022 at 10 a.m. A previous public hearing was held on August 30, 2021.
The proposed updates to the regulations include:
An increase of the flat rate for copy services from $180 to $230 (a slight increase from the first proposal of $225) for records up to 500 pages, and includes all associated services such as pagination, witness fees for delivery of records, and subpoena preparation.
A new provision providing that claims administrators are not liable for payment for duplicative records sent to the Independent Medical Review Organization.
The proposed amendments to the Copy Service Fee Schedule are exempt from the rulemaking provisions of the Administrative Procedure Act. DWC is required to have a 30-day public comment period, hold a public hearing, respond to all the comments received during the public comment period, and publish the order adopting the regulations online. Members of the public may review and comment on the proposal until February 25, 2022.
Members of the public may attend the public meeting:
Date:
Friday, February 25, 2022
Time:
10 a.m. to 5 p.m., or until conclusion of business

Join from PC, Mac, Linux, iOS or Android: https://dir-ca-gov.zoom.us/j/86980035677

Or Telephone:
Dial:
USA 215 446 3656
USA 8883634734 (US Toll Free)
Conference code: 474987
Find local AT&T Numbers: https://www.teleconference.att.com/servlet/glbAccess?process=1&accessNumber=2154463656&accessCode=474987
If you wish to speak at the public hearing, please submit your notice of intent to speak to DWCRules@dir.ca.gov by 5:00 p.m. Thursday, February 24, 2022 indicating Request to Speak in the subject line and provide your name, organization and phone number and your intent to speak at the Copy Service Fee Schedule public hearing. If you submit written comments by 5:00 p.m. Thursday, February 24, 2022, you can note your intent to speak with written comments. Thank you for your assistance, advance notice of your intent to speak will help DWC's record-keeping and you will not need to spell your name for the record. Speakers that do not provide advance notice will have the opportunity to register to speak at 10:05 on the day of the hearing.
---