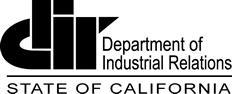 NEWS RELEASE
California Occupational Safety and Health Standards Board Receives Update on California Department of Public Health Guidance
Directs Board Staff to Withdraw the Revisions Submitted to the Office of Administrative Law and Not Yet in Effect
Sacramento — The Occupational Safety and Health Standards Board (Standards Board) this evening voted to withdraw the revisions to Cal/OSHA's COVID-19 prevention emergency temporary standards that they had voted to approve on June 3, and that were sent to the Office of Administrative Law (OAL) for review.
The vote was held during a special meeting on June 9 to consider the latest guidance regarding masking from the Centers for Disease Control (CDC) and California Department of Public Health (CDPH). The meeting, attended by members of the public including workers, industry leaders, employers and other stakeholders shared their views on the matter in more than two and a half hours of public comment.
Last November, the Board adopted emergency temporary health and safety standards to protect workers from COVID-19 that went into effect that month. On June 3, the Standards Board voted to adopt revisions due to the changing nature of the COVID-19 pandemic.
Those revised emergency standards were expected to go into effect no later than June 15 pending approval by the OAL within 10 calendar days after the Standards Board rulemaking package submission. At today's meeting, the Standards Board voted unanimously to withdraw the revisions approved on June 3 that are currently at OAL for review but have not yet become effective. Cal/OSHA will review the new mask guidance and bring any recommended revisions to the board. The Board could consider new revisions at a future meeting, perhaps as early as the regular meeting on June 17. In the meantime, the protections adopted in November of 2020 will remain in effect.
The Occupational Safety and Health Standards Board, a seven-member body appointed by the Governor, is the standards-setting agency within the Cal/OSHA program. The Standards Board's objective is to adopt reasonable and enforceable standards at least as effective as federal standards. The Standards Board also has the responsibility to grant or deny applications for permanent variances from adopted standards and respond to petitions for new or revised standards.
The California Division of Occupational Safety and Health, or Cal/OSHA, is the division within the Department of Industrial Relations that helps protect California's workers from health and safety hazards on the job in almost every workplace. Cal/OSHA's Consultation Services Branch provides free and voluntary assistance to employers to improve their health and safety programs. Employers should call (800) 963-9424 for assistance from Cal/OSHA Consultation Services.
Media Contact: Communications@dir.ca.gov, (510) 286-1161
Employers with Questions on Requirements May Contact: InfoCons@dir.ca.gov, or call your local Cal/OSHA Consultation Office
Stakeholders Who Wish to Comment on the Rulemaking Process May Contact: oshsb@dir.ca.gov
---