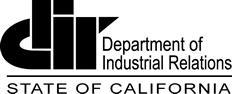 NEWS RELEASE
DIR Director Katie Hagen Issues Statement on Last Week's Shooting at the Valley Transit Authority in San Jose
Notes that one of the victims was an apprenticeship graduate
Oakland — Department of Industrial Relations' Director Katie Hagen issued the following statement on last week's shooting at a Valley Transit Authority (VTA) union meeting in San Jose.
"We join Governor Newsom, San Jose Mayor Liccardo and the labor community in extending our condolences to the victims' families and coworkers," said DIR Director Katie Hagen. "This senseless tragedy also impacts California's apprenticeship family, as one of the victims was a graduate of a California apprenticeship program."
The nine VTA employees killed on Wednesday, May 26 included former apprentice Michael Joseph Rudometkin, who graduated from the VTA's Overhead Line Worker Apprenticeship on November 30, 2018. He had worked for the VTA since 2013, starting out as a transit mechanic.
The Department of Industrial Relations' Division of Apprenticeship Standards creates opportunities for Californians to gain employable lifetime skills and provides employers with a highly skilled and experienced workforce while strengthening California's economy.
Contact: Paola Laverde / Peter Melton, Communications@dir.ca.gov, (510) 286-1161
---