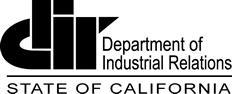 NEWS RELEASE
California Labor Commissioner Cites Restaurant Companies for Wage Theft Violations Affecting 188 Workers
Van Nuys—The Labor Commissioner's Office has cited G & D Investments, Inc. dba Baja Fresh, 7 other legal entities and their CEOs $375,806 for wage theft violations affecting 188 workers. The Westlake Village-based corporations operated multiple Baja Fresh restaurants in the greater Los Angeles area where a group of cooks and cashiers had to work without proper pay.
The Labor Commissioner's Office found that the employers established a different corporation to run each restaurant but shared employees between locations. This resulted in employees working without proper pay for all hours worked, including overtime and double time. Workers were also not provided proper meal and rest breaks, and were not paid split shift premiums for working two shifts in a day.
"Employers cannot move workers between business locations in order to avoid paying them legally-owed wages," said California Labor Commissioner Lilia García-Brower. "Our investigation determined these purportedly separate corporations are a single enterprise and jointly liable for the wage theft violations."
The Labor Commissioner's Office opened an investigation in May 2018 after receiving a referral from community-based organizations Restaurant Opportunities Center of Los Angeles and Bet Tzedek Legal Services. The investigation found that from February 2017 to May 2018, the restaurant workers experienced wage theft violations. The 188 workers are due $375,806 in unpaid wages.
The citations include $72,333 in minimum wages, $93,928 in overtime wages, $7,493 in split shift premiums, $88,807 in meal and rest period premiums, $7,035 in waiting time penalties, $105,270 in liquidated damages and $940 in non-payment of contract wages only for the corporate entities, all of which are payable to workers.
The following corporations and their CEOs are jointly and severally liable for the wage theft citations:  
G& D Management, Inc.
G & D Management – La Brea, Inc.
G & D Management – Orange, Inc.
G & D Investments – Miracle Mile, Inc.
G & D Investments – Santa Monica, Inc.
G & D Investments – Museum Square, Inc.
G & D Investments – West L.A., Inc.
G & D Investments – Hollywood, Inc.
The corporations and individuals have appealed the citations. Under the appeal procedure, the Labor Commissioner's Office will hold a hearing before a Hearing Officer who will affirm, modify or dismiss the citations. 
When workers are paid less than minimum wage, they are entitled to liquidated damages that equal the amount of underpaid minimum wages plus interest. Waiting time penalties are imposed when the employer intentionally fails to pay all wages due to the employee at the time of separation. This penalty is calculated by taking the employee's daily rate of pay and multiplying it by the number of days the employee was not paid, up to a maximum of 30 days. Workers are owed contract wages when they have an agreement to be paid more than the minimum wage and do not receive pay for all hours worked. The amount owed to workers is the difference between the minimum wage and the agreed upon higher rate of pay.
The Department of Industrial Relations' Division of Labor Standards Enforcement, or the California Labor Commissioner's Office, combats wage theft and unfair competition by investigating allegations of illegal and unfair business practices.
The Labor Commissioner's Office has launched an interdisciplinary outreach campaign, "Reaching Every Californian." The campaign amplifies basic protections and builds pathways to impacted populations so that workers and employers understand legal protections, obligations and how to defend them. Californians can follow the Labor Commissioner on Facebook and on Twitter.
Contact: Erika Monterroza / Frank Polizzi Communications@dir.ca.gov, (510) 286-1161
---