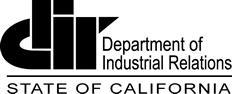 NEWS RELEASE
California Labor Commissioner Cites Delivery Companies More Than $6 Million for Wage Theft Violations
Los Angeles—The Labor Commissioner's Office has cited Green Messengers Inc. and Amazon.com Services LLC $6.4 million for wage theft violations affecting 718 workers. The Santa Ana-based contractor delivered packages for Amazon.com Services in Los Angeles, Orange and San Bernardino counties.
The Labor Commissioner's Office opened an investigation in June 2019 after receiving a report of labor law violations indicating Green Messenger workers were experiencing wage theft because they were not paid properly and did not receive correct pay statements. Green Messengers provided delivery services for Amazon.com.
The investigation found that from April 2018 to January 2020, delivery drivers were scheduled to work 10-hour workdays and required to finish an Amazon delivery route in those 10 hours using Green Messenger or Amazon vehicles. Due to the number of deliveries, drivers often had to work through their meal and rest breaks, and were not paid properly for the extra time when they had to work 11 or more hours to complete the route. This resulted in frequent minimum wage, overtime, meal break, rest period and split-shift violations.
"Contracting out services does not release employers from their duty to ensure workers are being legally compensated," said California Labor Commissioner Lilia García-Brower. "In this case, both Green Messengers and Amazon.com Services are responsible for the wage theft that these workers suffered."
The citations total $6,454,110, with $5,304,768 owed to the 718 workers. The amount payable to workers includes $3,377,988 in liquidated damages and waiting time penalties, $762,850 in penalty assessments for not providing proper wage statements, $882,735 for split-shift, meal and rest break premiums, and $281,195 for minimum wage, overtime and contract wages.
Green Messengers and Amazon.com Services are responsible for the amounts due to workers according to California's client-employer liability law, in effect since 2015. The law holds client-employers that obtain labor from a subcontractor liable for their workplace violations.
The citations issued to Green Messengers Inc. include $1,149,342 in civil penalties payable to the state.
The companies have appealed the citations. Under the appeal procedure, the Labor Commissioner's Office will hold a hearing before a Hearing Officer who will affirm, modify or dismiss the citations.
When workers are paid less than minimum wage, they are entitled to liquidated damages that equal the amount of underpaid minimum wages plus interest. Waiting time penalties are imposed when the employer intentionally fails to pay all wages due to the employee at the time of separation. This penalty is calculated by taking the employee's daily rate of pay and multiplying it by the number of days the employee was not paid, up to a maximum of 30 days.
The Department of Industrial Relations' Division of Labor Standards Enforcement, or the California Labor Commissioner's Office, combats wage theft and unfair competition by investigating allegations of illegal and unfair business practices.
The Labor Commissioner's Office has launched an interdisciplinary outreach campaign, "Reaching Every Californian." The campaign amplifies basic protections and builds pathways to impacted populations so that workers and employers understand legal protections, obligations and how to defend them. Californians can follow the Labor Commissioner on Facebook and on Twitter.
Contact: Erika Monterroza / Frank Polizzi, Communications@dir.ca.gov, (510) 286-1161
---