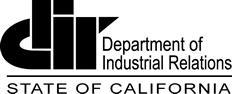 NEWS RELEASE
California Labor Commissioner Issues Citations and Files Lawsuit after Wholesale Bakery Closes While Owing Nearly $1.3 Million to Workers
San Diego—The California Labor Commissioner on January 25 issued citations and filed a lawsuit to collect nearly $1.3 million in unpaid wages and damages owed to 189 workers following the closure of a wholesale bakery that supplied baked goods throughout Southern California.
Baked in the Sun, Inc. of Vista informed employees of layoffs in November 2018 through WARN Act notices. The bakery closed its doors the following month without paying the workers for their last two weeks of work or any of their accrued vacation wages. The Labor Commissioner's Office became aware of the wage theft after 70 of the workers filed wage claims.
The Labor Commissioner's Office found that shortly after Baked In the Sun ceased operations, creditors took possession of the bakery's assets except accounts receivable and sold the property to new owners.
"State law provides that workers must be paid first when a business closes and its assets are sold," said Labor Commissioner Lilia García-Brower. "My office has taken action to ensure these bakery employees receive the wages and penalties they are owed."
On January 25, the Labor Commissioner's Office issued citations totaling $1,298,331 in wages and penalties against Baked in the Sun, New Vista Baking LLC and private equity firm HCAP Partners III, L.P. Also named in the citations as jointly and severally liable are Baked in the Sun officers Rachel Shein and Gregg Yorkison, as well as Timothy Bubnack, Nicolas Lopez, and Frank Mora, who served on Baked in the Sun's board of directors. The citations include $216,045 in minimum and contract wages, $20,855 in overtime wages, $58,716 in vacation wages, $190,704 in liquidated damages and $800,981 in waiting time penalties.
On the same day, the Labor Commissioner's Office filed suit against Baked in the Sun, Rachel Shein, Steven Pilarsky, First Choice Bank, New Vista Baking, LLC and Burton Foods LLC for damages, which include wages owed to Baked in the Sun's former workers, related to the transfer and sale of the business shortly after the bakery closed its doors.
When workers are paid less than minimum wage, they are entitled to liquidated damages that equal the amount of underpaid minimum wages plus interest. Waiting time penalties are imposed when the employer intentionally fails to pay all wages due to the employee at the time of separation. This penalty is calculated by taking the employee's daily rate of pay and multiplying it by the number of days the employee was not paid, up to a maximum of 30 days.
The Department of Industrial Relations' Division of Labor Standards Enforcement, or the California Labor Commissioner's Office, combats wage theft and unfair competition by investigating allegations of illegal and unfair business practices.
Contact: Lucas Brown / Peter Melton, Communications@dir.ca.gov, (510) 286-1161
---