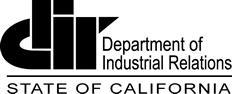 NEWS RELEASE
Labor Commissioner's Office Launches Business Engagement Program for Employers in California
Webinar Series with ADP, Inc. will Offer Education on Labor Laws
The Labor Commissioner's Office has launched a Business Engagement Program to help employers understand California labor law. The program includes an educational webinar series in partnership with ADP, Inc. The next webinar is scheduled on September 25 and will address legal obligations related to COVID-19 protections in the workplace.
"Education is a deterrent to wage theft, our goal is to make sure employers have the tools they need to comply with the law," said California Labor Commissioner Lilia García-Brower. "I appreciate ADP's role in helping us reach employers who need to know how to meet their obligations under California law."
The webinar series is open to all employers, and will provide critical information and best practices to help protect both workers and businesses, and ensure a level playing field. It is one of several efforts by the Labor Commissioner to reach employers, including ongoing payroll tax seminars.
"ADP appreciates and applauds the proactive outreach efforts of the Labor Commissioner's office, which evidences the Commissioner's commitment to helping employers succeed and grow," said Pete Isberg, Vice President of Government Relations at ADP. "ADP is pleased to collaborate with Labor Commissioner's Office to produce a special edition webinar series designed to help businesses understand the wage and hour laws in California and how to avoid common violations."
For more information or to register for the webinar, visit https://bit.ly/35Isjg1.
The California Labor Commissioner's Office combats wage theft and unfair competition by investigating allegations of illegal and unfair business practices. The Labor Commissioner's Office has launched an interdisciplinary outreach campaign, "Reaching Every Californian." The campaign amplifies basic protections and builds pathways to impacted populations so that workers and employers understand workplace protections, obligations and how to ensure compliance with these laws. The California Labor Commissioner's Office is part of the Department of Industrial Relations (DIR).
Employees with work-related questions or complaints may contact DIR's Call Center in English or Spanish at 844-LABOR-DIR (844-522-6734) or any of the Labor Commissioner's Offices.
Contact: Peter Melton / Lucas Brown, Communications@dir.ca.gov, (510) 286-1161
---