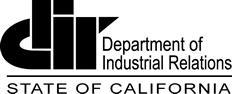 NEWSLINE
DWC Cancels 27th Annual Educational Conference in Los Angeles
Governor Newsom's March 19, 2020 Executive Order and the ongoing COVID-19 public health emergency requires the California Division of Workers' Compensation to cancel the Annual DWC Educational Conference in Los Angeles until next year. The conference, which had been originally scheduled for March 26-27 at the Marriott LAX Hotel, was rescheduled for June 22-23. Instead, the conference will take place in March 2021 in both Oakland and Los Angeles.
Please save the following dates for the 28th Annual DWC Educational Conference: March 4-5, 2021 at the Oakland Marriott and March 25-26 at the Marriott LAX Hotel in Los Angeles.
Registration fees paid to attend or exhibit at the Los Angeles conference will be refunded in full by the International Workers' Compensation Foundation (IWCF) in the coming weeks.
---