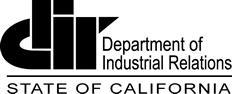 NEWSLINE
DWC Posts Additional Adjustments to Official Medical Fee Schedule for Pathology and Clinical Laboratory (New COVID-19 Codes Added)
The Division of Workers' Compensation (DWC) has posted an order dated April 15, 2020, adjusting the Pathology and Clinical Laboratory section of the Official Medical Fee Schedule (OMFS) to conform to additional changes to the 2nd Quarter 2020 Medicare update, as required by Labor Code section 5307.1 to adopt new COVID-19 testing codes and fees.
This is the second Administrative Director order for the quarter two update to the Pathology and Clinical Laboratory Fee Schedule. The Centers for Medicare and Medicaid Services (CMS) issued a revised 2020 Clinical Laboratory Fee Schedule dated April 6, 2020. The revised file supersedes the original file. In addition, on April 14, 2020, CMS issued a CMS Ruling adopting two new COVID-19 testing codes for tests that are performed with "high throughput technology," which employs automated processing of more than two hundred specimens a day. These new test codes provide a higher level of reimbursement than current codes in light of the more intensive training and resources required for high throughput devices. The new codes and fees are expected to streamline billing and payment for the important medical services involved in COVID-19 testing.
The Administrative Director's April 15 update order adopting the OMFS adjustment is effective for services rendered on or after April 1, 2020, except that specified new COVID-19 testing codes, specimen collection codes, and fees are adopted retroactively to the CMS effective dates.
The Administrative Director update Order can be found at the DWC OMFS Pathology and Laboratory Fee Schedule webpage.
---