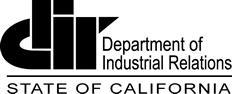 NEWS RELEASE
Attorney General Becerra, Labor Commissioner's Office Challenge Federal Action Undermining Protections for Bus Drivers
Sacramento— California Attorney General Xavier Becerra and California Labor Commissioner Lilia García-Brower today announced a lawsuit challenging the Federal Motor Carrier Safety Administration's (FMCSA) efforts to preempt state law and undermine California's meal and rest break rules. The FMCSA's decision, made in response to a petition by the American Bus Association, could result in bus drivers unsafely driving up to 10 hours straight without a break. The Attorney General's and Labor Commissioner's petition today asks the U.S. Court of Appeals for the Ninth Circuit to review the FMCSA's decision.
"California labor laws are integral to the well-being of our economy and to the hardworking people of our state," said Attorney General Becerra. "Bus drivers, like all California workers, deserve the right to access basic labor protections, including sufficient meal and rest breaks. The FMCSA's preemption decision threatens the pocketbooks of our working families and will make our roads less safe for everyone."
"My office has long fought to protect meal and rest periods as part of the basic framework for workers' health and welfare in California," said Labor Commissioner García-Brower. "This decision turns back the clock nearly a century and is detrimental for the affected bus drivers, their passengers, and those who share the roadway with fatigued drivers."
The FMCSA's authority to preempt state regulations is limited to review of laws and regulations on commercial motor vehicle safety under federal law. However, the provisions targeted by the American Bus Association and FMCSA do not fall into this category and are instead broadly applicable workplace standards. California workers are generally entitled to a 30-minute meal break for shifts of five hours or more and a 10-minute break per four hours of work. These standards were created in order to safeguard the health and well-being of workers across industries. By requiring breaks, California's meal and rest break rules take the onus off drivers to ensure they are sufficiently rested in order to minimize the dangers of fatigue. In contrast, FMCSA safety regulations allow for bus drivers to work shifts of up to 15 hours without a break that can include 10 hours of driving. According to the National Highway Traffic Safety Administration, the societal costs of fatigue-related crashes have been estimated to be $109 billion annually. A study by the AAA Foundation for Traffic Safety estimated that an average of 328,000 drowsy driving crashes occur nationwide each year.
Attorney General Becerra has been persistent in his efforts to protect the rights of workers across California. Last year, Attorney General Becerra submitted comments to the FMCSA opposing the American Bus Association's initial attack on California meal and rest breaks now at issue in this case. In response to a similar assault on California's labor laws, Attorney General Becerra and the California Labor Commissioner also filed a petition challenging FMCSA's efforts to undermine labor protections for truck drivers. Earlier this month, Attorney General Becerra secured a settlement with three major fast food companies to end the use of "no-poach policies" that harm workers. In May of 2019, Attorney General Becerra sued the Trump Administration in order to protect over 500,000 workers in California's In-Home Supportive Services Medicaid program. Just yesterday, the Attorney General again called on federal regulators to ban non-compete provisions in contracts, which can prevent employees from seeking better pay and benefits by going to work for a competitor.
A copy of the petition is available here.
Contact: (916) 210-6000, agpressoffice@doj.ca.gov
(510) 286-1161, Communications@dir.ca.gov
---